Madonna To Direct and Co-Write Royal Biopic W.E. About King Edward VIII and Wallis Simpson 2010-02-15 10:30:48
Madonna Putting On Her Director's Cap For W.E.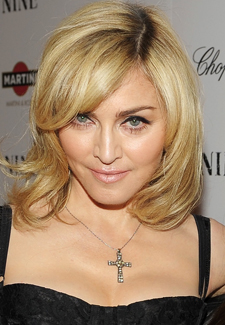 Always one to recreate herself (and her outfits), Madonna is now switching things up yet again with W.E., a biopic of the controversial affair between King Edward VIII and Wallis Simpson which resulted in him giving up his throne for love. While an Edward has not been decided, this year's buzzy Oscar nominee Vera Farmiga is eying the role of Wallis. As for the material girl, did I mention she's directing and co-writing the script?!
Madonna has taken on directorial duties once before for Filth and Wisdom, which made the festival rounds, but W.E. appears to be a much bigger undertaking. Add this to the recent news of her referee-ing on Jerry Seinfeld's The Marriage Ref, and it only further solidifies her reputation as an entertainment chameleon — even though I'm admittedly apprehensive about this behind-the-camera gig. She's proven that she has creative vision needed in a director, but can she pull this off?