Malibu Country TV Show Review
Pilot Scoop: Malibu Country
Five years after her eponymous sitcom went off the air, Reba McEntire is returning to prime time with fish-out-of-water comedy Malibu Country. Though McEntire maintains that Malibu Country is not the same show as Reba, her new endeavor has more than a few thematic similarities to her former show. This time around she plays the matron of a Nashville family who has relocated her clan to Malibu following some, er, indiscretions on her soon-to-be-ex-husband's part.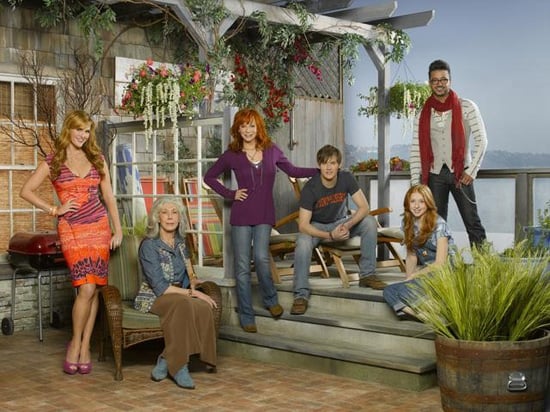 What it's about: Reba's character, also named Reba (I'm beginning to assume this is a contractual clause), leaves her country music star husband after he cheats on her and his affair goes public. She packs up her mother (Lily Tomlin) and her two kids (Juliette Angelo and Justin Prentice) and heads to Malibu for a fresh start. Once there, she discovers a number of glaring discrepancies between Nashville and Southern California.
Where it works: Lily Tomlin is wonderfully brash as Reba's mother, at least until the material has her turning into a pot-smoking granny. She's funny, even when the writing is not.
Where it doesn't: Oh, let me count the ways. There are so many Golden State clichés packed into the pilot that I'd be surprised if they have any wacky tropes left for episode two. The show doesn't bring anything new to the table, because it is just like Reba, right down to the brazen airhead (Sara Rue) living next door to shake things up.
When it's on: Fridays at 8:30 p.m. on ABC.
You might like this show if: You're ready to bring TGIF back, complete with '90s-style sitcoms.
Malibu Country premieres on Nov. 2, but you can see pictures from the show and watch a preview when you read more.