Malibu Country TV Show TCA Panel
Malibu Country Isn't the Same Show as Reba
Reba McEntire is more than just a country music superstar; she's also made a name for herself as a TV star after her stint on Reba. Now she's coming back to the small screen with ABC's Malibu Country, and although she's playing another character named after herself, the cast and showrunners assured us that these are two very different comedies at the TCA this week. Here's more from the panel: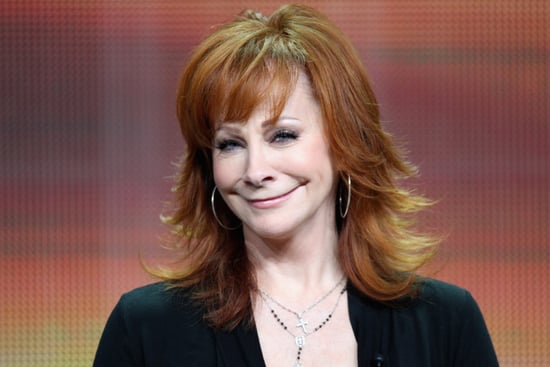 Executive producer Kevin Abbott was the first to address the similarities between Malibu Country and Reba, saying, "It's a very different beast than the old Reba. The approaches are very different, and that's how I intend to maneuver those waters." That said, Abbott noted that he's not going to shy away from doing certain story lines simply because they might have happened on Reba.
Reporters also couldn't help drawing comparisons between Malibu Country and Nashville, but McEntire made it clear that she's happy with the show she's on, saying, "No, I like this one better. I've been in that business true life." However, she did note that she wouldn't mind making a guest appearance on Nashville as herself.
Sara Rue plays Kim, Reba's over-the-top neighbor when she gets to Malibu, a role that she prepared for by watching tons of reality television. Rue said, "I watched countless hours of The Real Housewives of Orange County, and that's what I based my character on." Abbott added, "Kim represents Malibu."
Lily Tomlin plays Reba's mother on the show, and she said she joined the project because she's been "very taken with Reba for a long time." Her character is spirited and outspoken, and Tomlin joked, "I'm hoping she'll even be a bad influence on the kids." At age 72, Tomlin also joked, "This will probably be my last project before I go to the motion picture home."