Maria Bello, Russell Crowe, Simon Beaufoy Teaming Up For New HBO Series Called Emergency Sex 2010-01-29 10:30:46
A Sexy New Drama Emerges For Maria Bello and Russell Crowe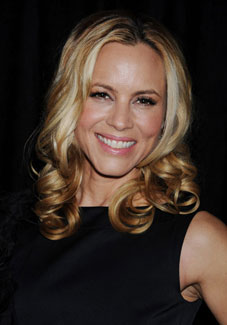 HBO has really been beefing up its TV slate lately: just yesterday I told you about the new series Charlize Theron is producing, and three more big names have signed on for another drama. Russell Crowe and Simon Beaufoy (the Oscar-winning writer of Slumdog Millionaire) are developing a new series for Maria Bello to star in called Emergency Sex. Both Crowe and Bello will produce.
Based on the book Emergency Sex and Other Desperate Measures: A True Story From Hell on Earth, the series will focus on "the larger-than-life exploits of expatriate nongovernment-organization workers who find their sanity tested in the face of atrocities, loneliness, and primal desires."
If there's one thing HBO knows how to do, it's a sexy drama series (True Blood and Tell Me You Love Me immediately come to mind). Beaufoy, Bello, and Crowe have talent coming out of their ears, so this definitely sounds a project worth checking out.
Are you ready to make room in your DVR for a lot more HBO?