May TV Season Finales
Which May TV Finale Are You Most Excited For?
It's May and you know what that means: the season finales are a comin'! Many of TV's most popular shows are beginning to wind down, which means there's a path of cliffhangers and jaw-dropping moments for us to follow right into the Summer. I'll be sad to see them go, but I also can't wait to see how certain shows tie up loose ends. Will Blair and Louis really get hitched on Gossip Girl? Is this the year that Glee's New Directions will win Nationals? There's always some relationship drama on Grey's Anatomy, so I'm gearing up for that too.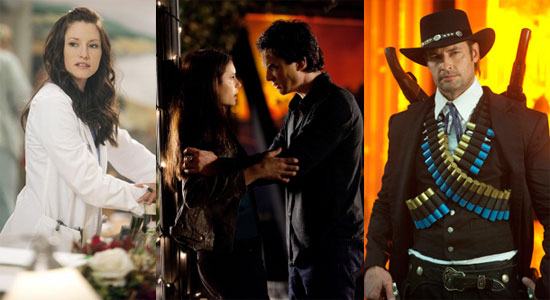 Of course, we can't count out the comedies: The Office has some amazing comedians lined up for the last episode, while Lost's Josh Holloway will drop into Greendale on Community. There's a lot to choose from, but weigh in: which May season finale are you most excited about?
, NBC, and copyright 2011 ABC, Inc.