Melrose Place Actor Colin Egglesfield Signs on For Something Borrowed Opposite Ginnifer Goodwin and John Krasinski
Colin Egglesfield to Be the "Borrowed" of Something Borrowed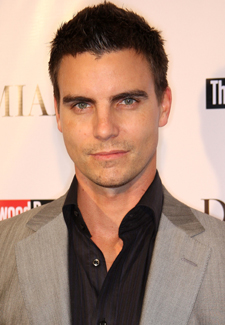 Getting the boot from Melrose Place may just be the best thing that's ever happened to Colin Egglesfield. The guy formerly known as Auggie has just signed on for the buzzed-about adaptation of the chick lit novel Something Borrowed, opposite Ginnifer Goodwin and John Krasinski. Egglesfield will play Dex, the main guy whom the story's lead, Rachel White, carries on an affair with — and he just also happens to be her BFF's fiance.
I'll admit I'm fairly shocked by this casting. Egglesfield didn't seem like the strongest actor on Melrose, and now he's getting thrown into a hefty movie with bigger names. Someone must have had a very good audition, indeed.
If you're a fan of the book, what do you think of this news? Does Egglesfield seem like a good fit?