Melrose Place Rumored to Get Canceled After One Season
Would You Be Sad If Melrose Place Got Canceled?
Hey, remember Melrose Place? It feels like forever since we've experienced a Tuesday night packed with sex, scandal, and Ashlee Simpson's lack of acting skills, and word on the street is that the days of the reboot may be numbered.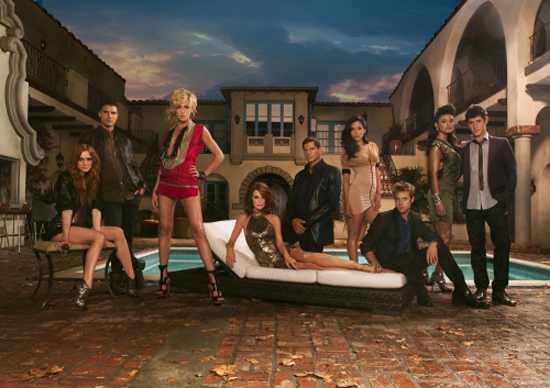 We won't know for sure until CW makes its official renewal announcement at the end of the year, but the show is definitely on the chopping block unless it sees a boost in ratings. I followed the show all through the first half of the season, but I have to admit that I'm not exactly counting the days until its return. What about you — would you be sad if Melrose Place got the boot?