Men in Black 3 DVD Release Date
What to Rent: New DVDs This Week
Step Up Revolution, Sparkle, and The Apparition are also out this week.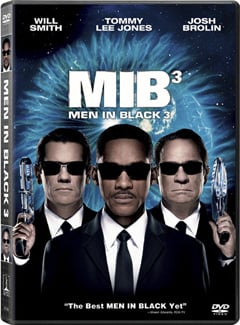 Agents J (Will Smith) and K (Tommy Lee Jones) are back and in top shape 15 years after the original Men in Black. The partners are now tasked with defeating Boris the Animal (Jemaine Clement), an escaped convict bent on exacting revenge on the man who put him there: K. In order to save his partner, J travels back to the '60s, where he encounters a younger (and somewhat softer) K, played by Josh Brolin. It's a witty, welcome reminder of why everyone loved the first film. DVD extras include a gag reel, a making-of featurette, and a music video by Pitbull.

69%
Shia LaBeouf, Jason Clarke, and Tom Hardy star as bootlegging brothers during the Prohibition era. Almost as soon as they set up shop, their American dream turns into a gangster story as their business catches the eye of a lawman (Guy Pearce). The film isn't short on graphic violence, but it also features a couple of love stories and its share of unexpectedly funny moments. Mia Wasikowska and Jessica Chastain also star in the period drama. Extras include commentary, two featurettes, a Willie Nelson music video, and deleted scenes.

67%
One more hot new release when you read more.
Norman (Kodi Smit-McPhee) can see dead people. He can also talk with them, and since he doesn't quite fit in at school, he needs the company. When a witch threatens to cast a spell calling for a zombie uprising, it's up to Norman to overcome his fear of being different and use his powers to save his town. From one of the minds behind Coraline, ParaNorman is a craftily made animated film that caters to parents as well as kids. The DVD comes with director commentary, preliminary animation sequences, and a behind-the-scenes featurette.

86%