Merritt Wever Emmy Awards Acceptance Speech
Merritt Wever Gives the Best Emmys Acceptance Speech Ever — "I Gotta Go, Bye!"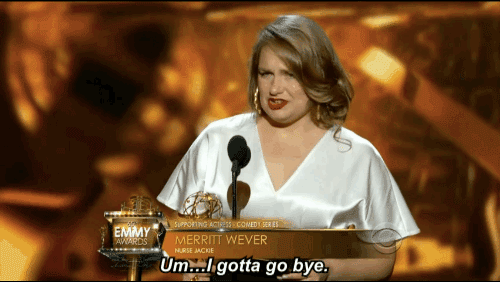 Nurse Jackie star Merritt Wever won the first Primetime Emmy Award of the night for supporting actress in a comedy series, and apparently she got a little too overwhelmed to give a speech! She had an incredibly endearing moment on stage when instead of thanking anyone she just said thanks and "I gotta go, bye!" Not even presenters Tina Fey and Amy Poehler could keep her on stage. We're thinking Merritt Wever might have made a few new fans with this super sweet moment! What did you think of Merritt's speech?