Michael Cera to Produce TV Series 13th Grade
Michael Cera — Love Him or Leave Him?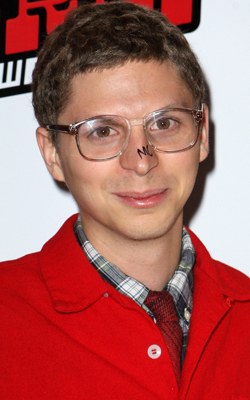 Friends, I think it's time we discussed a topic called Michael Cera backlash. The root of the problem is that Cera always seems to play the same character (don't believe me? check out this chart of evidence). Keeping right on trend, he's set to produce a TV series called 13th Grade, about a guy who's having trouble transitioning to the real world after graduating from high school. Cera fatigue has also been credited as a possible reason why Scott Pilgrim vs. the World tanked at the box office.
Now, I'm not saying that Cera necessarily deserves the current recoil; I am one of the many, many Arrested Development devotees that fell head over heels for George Michael Bluth, and more importantly, Cera's perfect portrayal of a bumbling adolescent. No matter how many times he's pigeonholed on the big screen, I can always go back to my AD DVD collection to restore my faith in Cera.
What about you — are you tired of seeing Cera playing the same old parts, or does he still amuse you with his deadpan humor and twitchy-yet-lovable characters? Weigh in on the debate!