The Michael J. Fox Show Trailer
Pilot Scoop: The Michael J. Fox Show
A primetime TV legend, Michael J. Fox, is coming back to TV tonight with a new series, The Michael J. Fox Show, and art is imitating life on the NBC show. The semi-autobiographical series mirrors Fox's own struggle with Parkinson's disease, but with a light, sitcom tone. Find out if Fox's return to the small screen is one you can't miss when you read my thoughts on the pilot episode.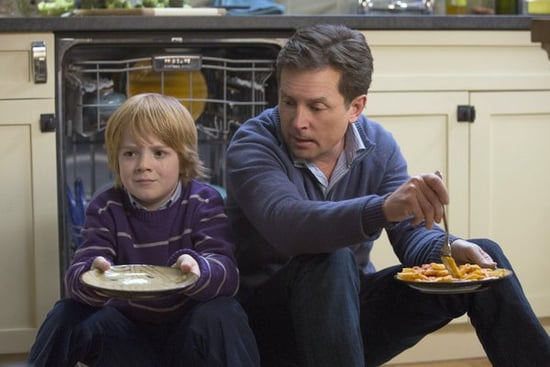 What it's about: Former news anchor Michael Henry (Fox) has retired from his high-profile job because of his struggle with Parkinson's, but his stay-at-home dad role is beginning to drive his three kids and wife (Breaking Bad's Betsy Brandt) nuts. With their blessing and a desire to get back in the game, he heads back to his old job at NBC to take over the news yet again.
Where it works: Fox is a memorable TV star for a reason; he oozes charm and has the harried dad thing down without being cliché. I worried how Fox's Parkinson's struggle would be depicted, and the good news is that the show strikes the right balance of finding humor in the affliction without it being offensive.
Where it doesn't work: Michael's three kids are each too quirky for their own good. I like that the show focuses heavily on Michael's role as a father, but the pilot spends a little too much time establishing their over-the-top personalities.
You might like this show if: You've never stopped loving Alex P. Keaton.
When it's on: Thursdays at 9:30 p.m. on NBC
Watch a preview of The Michael J. Fox show after the jump.