Michael Lynche Voted Off American Idol
Was the Right Contestant Voted Off of American Idol?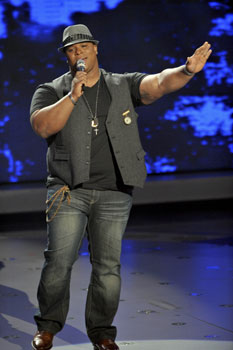 Michael Lynche may have sealed his fate on Tuesday night when he admitted that he was only focused on getting to the top 3: his American Idol time ran out when he was eliminated from the competition last night. I've got to hand it to the guy — he made it through four more rounds after the judges gave him the save back in April.
Still, his elimination seems timely to me; I never really saw him in the final two. He even said on Tuesday night that he wasn't quite focused on winning the competition just yet. Before we take that next step into the Idol home stretch, weigh in: was it time for Big Mike to go?