Michelle Dockery Interview For Downton Abbey Season Four
Downton Abbey's Mary Is Single "and Ready to Mingle"
Downton Abbey returns next month, and Michelle Dockery (aka Lady Mary) is dropping some serious hints about this season. Last we saw her — spoiler alert! — new mother Lady Mary was widowed when her husband, Matthew (Dan Steven), died in a crash accident. "Mary's grieving for her dead husband," Dockery explains. "It takes her a bit of time to move on, but eventually she does." Interesting! Dockery also gets into a charming anecdote involving kazoos, Liam Neeson, and her mother. Totally worth the watch.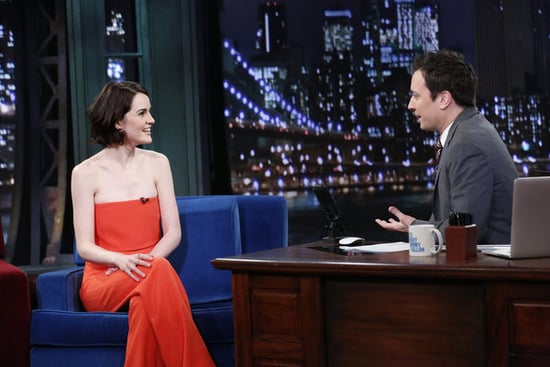 The show returns to PBS on Jan. 5, and you can watch the clip when you read more!