Midnight in Paris Themed Oscar Party
How to Throw a Midnight in Paris-Themed Oscar Party
If you're planning on throwing an Oscar viewing party for Hollywood's big night on Feb. 26, then I suggest that you go big this year and give your event a theme. Take a cue from the nominees and let best picture nominee Midnight in Paris give you inspiration. It has plenty of elements that translate into an opulent party: Paris, the 1920s, and many of its own scenes of revelry. Here's how to use the Woody Allen film as your party muse, and don't forget to fill out a ballot with your Oscar picks for a chance to win an iPad.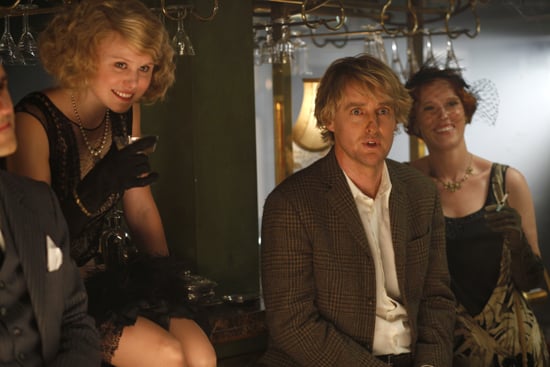 How to decorate: Scatter vintage books by the authors featured in the film, like

Ernest Hemingway

, F. Scott Fitzgerald, and T.S. Eliot, and decorate with mini French flags and twinkle lights. Stand a cardboard cutout of the Eiffel Tower near the entrance of the party.
How to dress: The dress code can be either 1920s French (think flapper and drop-waist dresses), or you can just wear your regular clothes like Owen Wilson's character Gil, but you have to continually act surprised and impressed by your surroundings.
What to serve: A rainbow of French macarons, a cheese plate, baguettes, and fancy crepes. Serve champagne in '20s-style glasses like the ones used in the film (though these are disposable).