Midseason Review of ABC Comedy Modern Family
TV Show Check-In: Modern Family
My other TV show check-ins have thus far been about shows I wanted to champion, but this new show pretty much needs no advocacy: Modern Family. It's ABC's mockumentary-style comedy about three related families that regularly combine awkwardness and humor via their very wacky members.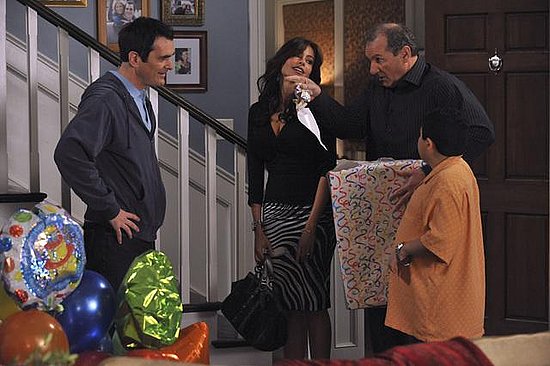 I've been following Modern Family since the pilot premiered, and loving it ever since. What's so great about it? The comedy is often very silly and over-the-top, but its heart is big, always circling back to the love of a tightly-knit clan. I admit that sometimes the jokes are very safe, but generally when I'm thinking that, they bust out with an edgier joke (Modern Family isn't afraid of flouting stereotypes).
I know I'm not alone in my passion for the show; it was just renewed for a second season a couple of months ago. To watch a funny clip from the series, just
.
Photo copyright 2010, ABC, Inc.