Is Mike O'Malley Coming Back to Glee
Mike O'Malley Plans on Coming Back to Glee to Shoot the Finn Tribute Episode
Mike O'Malley is well known on primetime as Burt Hummel on Glee, and though the actor has a new sitcom, Welcome to the Family, which he was at NBC's TCA press day to promote, he couldn't escape talking about Glee. While O'Malley had lovely things to say about Cory Monteith, he also addressed whether he'll be coming back for the Glee episode that will address Finn's death. Read on to find out what O'Malley said, along with a tidbit about what Glee and his new show Welcome to the Family have in common.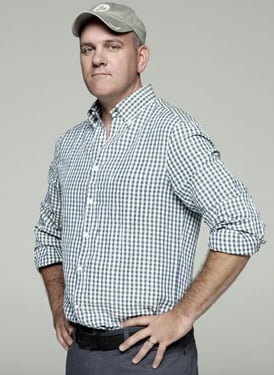 On returning to Glee for Finn's tribute episode: "I hope to. I'm here doing Welcome to the Family, and we shoot one episode five days a week, but Burt is a very, very important role to me. It's been a great part, and I've said to all those guys, 'I'll work early in the morning, late at night, Saturdays, Sundays, whatever I need to do to participate, not only continuing to be on that show, but honoring Cory and his passing and that character.' He is on that show, my stepson, so I certainly plan on being there. I actually think they may be possibly shooting that show at a time when I'm on hiatus."
On the Welcome to the Family/Glee connection: On Welcome to the Family, O'Malley plays a father whose daughter (Ella Rae Peck) gets pregnant by her boyfriend, played by Joseph Haro. Haro and O'Malley have Glee in common, since Haro guested on Glee as "Warbler Number One" for four episodes in season three. Though Haro said that he and O'Malley never met each other on the set (O'Malley cracked, "I don't get to go to any of the fun stuff. I'm usually in the basement, [and] someone's crying"), Haro asserted that O'Malley's casting on Welcome to the Family was a "major draw" to working on the show.