Mike Tyson Plays Mike Tyson's Punch Out
Mike Tyson Plays His Own Video Game, Miley Twerks Everywhere, and What Else Made Us LOL This Week
Who knew Beyoncé would tell such an inspired version of Cinderella? Well, maybe not Beyoncé herself, but the latest take on the Cinderella tale features a retelling of the story in Beyoncé songs, and it's more than a little impressive. Also cracking us up this week was a priceless video of Mike Tyson playing himself in a video game, Miley Cyrus's surprising twerk locations, and a family photo for the record books. From hot-dog legs to Ace Tempura, see which videos and pictures have captured our attention lately:
Mike Tyson Plays a Mike Tyson Video Game
There aren't very many people who have the chance to play themselves in a video game, but Mike Tyson did just that when he played Mike Tyson's Punch Out for the first time.
Miley Twerking on Things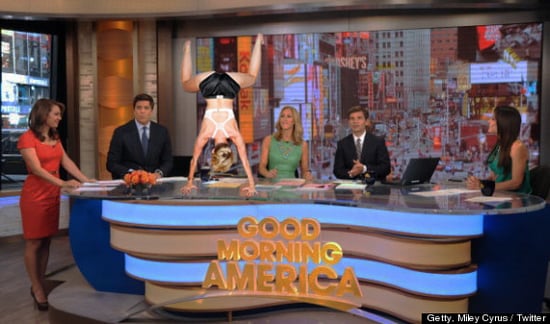 The Good Morning America set, the royal wedding, The Bachelorette rose ceremony — she can't stop, won't stop. Twerking on things, that is.
Cinderella's Story — in Beyoncé Songs
The classic tale of Cinderella gets a creative musical spin when it's told through Beyoncé lyrics. Highlights include the stepsisters' diva moment, the fairy "dragmother," and Cinderella's "Love On Top" happily ever after.
Keep reading for more funny pictures and videos.
Nicolas Cage

Gets Around

You remember Nicolas Cage in Faceoff, but do you remember when he went head-to-head with Regina George in Mean Girls? Or when he caused a ruckus in The Breakfast Club?
Food Plus Movies Equals . . . Foovies?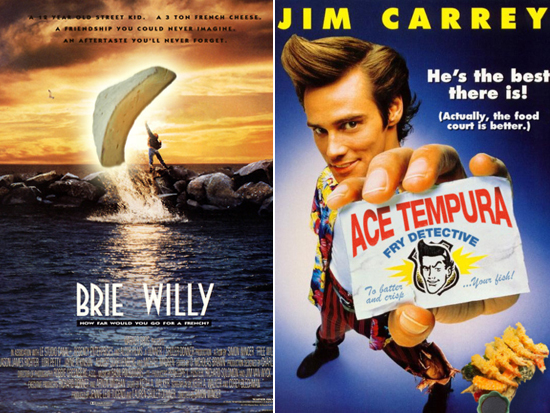 Snack to the Future combines food and movies for some strange and awesome pairings like A Time to Grill, Ace Tempura: Fry Detective, and Brie Willy. Because, well, why not?
A Genius Family Photo
This group channeled The Breakfast Club for their family photo, facial expressions and all. Perfection.
Hot Dogs or Legs?
Seriously, though — sometimes it's hard to tell. Thank you, Hot-Dog Legs.