Mildred Pierce Premieres on HBO, Starring Kate Winslet
3 Reasons I'm Excited For Tonight's Premiere of Mildred Pierce
Mildred Pierce premieres tonight, and ever since the trailer premiered last September, I've been eagerly awaiting the opportunity to feast my eyes on the new miniseries. For one, it's on HBO, which is known for its above par programming, but then you also have a cast of Oscar winners and director Todd Haynes. Simply put, it seems like a TV slam dunk. But if I had to pinpoint the reasons behind my anticipation, it really comes down to three things.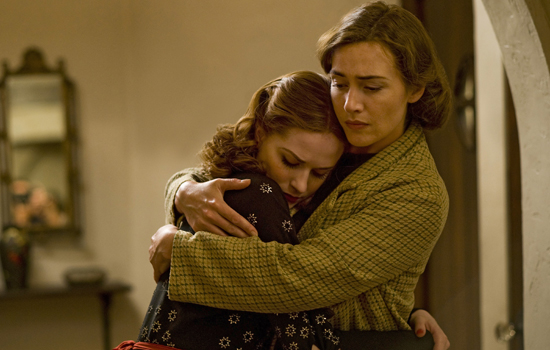 Kate Winslet. Who doesn't love her? Winslet plays the title character in the miniseries, which means she carries the majority of the work on her shoulders — she's reportedly in nearly every scene. But as her costars will attest, if anyone can handle the task, it's her. Winslet is an actress with such range and depth, and I can't wait to see her big screen presence on the small screen for a change.
The rich story. Whereas the original Mildred Pierce film with Joan Crawford added a murder to the story for a more film noir feel, this version supposedly sticks close to James M. Cain's 1941 novel. That means the story will mainly focus on Mildred and her relationship with daughter

Veda

(Evan Rachel Wood), so it's more about character development and the growth of Mildred as she fights the hardships of the Depression and single motherhood. That should definitely give Winslet plenty of opportunity to shine.
The styling! The series opens in 1931, and early critics are saying the details of the era are spot on. I can't wait to see the costume looks and hairdos they whip up for Winslet and Wood to wear. I'm sure they'll provide BellaSugar and FabSugar with plenty of inspiration.
The miniseries kicks off tonight at 9 p.m. on HBO. Are you going to tune in?
Photo courtesy of HBO