Miley Cyrus to Star in Thriller Wake 2010-06-17 10:30:13
Miley Cyrus to Wake in Teen Thriller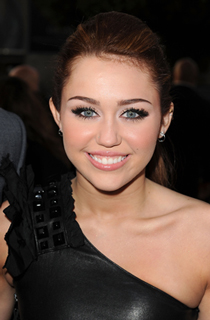 Miley Cyrus is taking one more step away from Hannah Montana with her burgeoning movie career. This time, she'll go from teen queen to scream queen. Cyrus is set to star in Wake, a thriller based on the young adult novel by Lisa McMann.
McMann's series centers on Janie (Cyrus), a teen who has the ability to enter the dreams and nightmares of others, where she's forced to face problems and help right them. And yes, I did say series — McMann's sequels to Wake have also been optioned for film, meaning that Miley may be looking at a franchise for herself.
Oh, and don't be too scared for the young actress and her horror venture — she also scored a leading man in her upcoming movie with Demi Moore, LOL: British actor Douglas Booth.