The Millers TV Show Info
How The Millers' Showrunner Defends Fart Jokes on His Series
Greg Garcia, executive producer of The Millers, turned up for the TCA panel for his new show to chat about, among other things, farts. Garcia brought along the stars of his new family comedy, Will Arnett, Margo Martindale, Beau Bridges, and J.B. Smoove, who discussed the new series, including the gross running joke in the show's pilot, as well as how Arnett feels about transitioning to a new show after Up All Night's cancellation.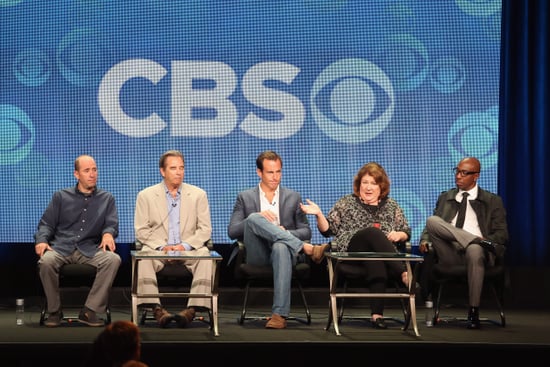 Garcia contends that the show is "a love letter" to his parents, but it also undeniably contains a lot of gross-out humor. "There's a run of fart jokes in the pilot," Garcia said, defending them by saying, "Fart jokes are funny . . . they have their place on TV once in a while." He cited a classic source — the Blazing Saddles farting scene — that Garcia said that he'd recently rewatched at a gala honoring Mel Brooks and mentioned that "everyone was dying laughing" while watching it. However, squeamish TV watchers can rest easy. Garcia also said, "In the next eight or nine scripts, I don't think a fart joke appears."
Arnett has yet to find a sitcom home post-Arrested Development (not counting Netflix's revival), but he sounds pretty confident about this one. He said, "We had the benefit of a great script." Interestingly, he also noted that while he enjoys playing outlandish characters, he's grateful to hand over a lot of the comedic reigns to Martindale and Bridges, who play his squabbling parents, saying, "It's a lot more grounded and it's probably more reflective of where I am as a person right now."
Margo Martindale, who won an Emmy for Justified, joked, "I think all I've played is Moms since I was 16 . . . I always wanted to be on a sitcom, and I just started killing people along the way." She's playing Arnett's mother, and the two share a cute Dirty Dancing moment in the pilot. Of the dance, Arnett noted, "That's really what brought us all together, is a love of the film Dirty Dancing."