Mindy Kaling Subtle Sexuality Video For "The Girl Next Door"
Watch Kelly and Erin's Latest Video From Subtle Sexuality, "The Girl Next Door"
In case you didn't know, Mindy Kaling and Ellie Kemper's The Office characters Kelly and Erin have a faux girl band on the side called Subtle Sexuality. They had one of my favorite songs and viral videos last year with "Male Prima Donna," and they've done it again with "The Girl Next Door."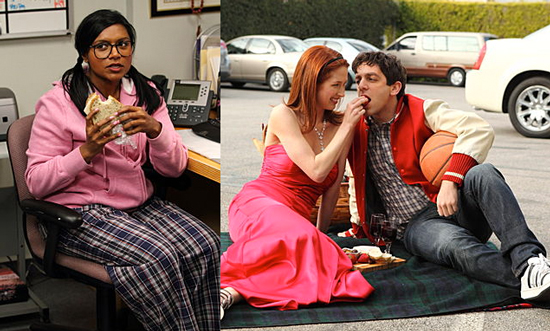 The song and video are both inspired by Taylor Swift — Kelly is the bespectacled nerd with a crush on Ryan, and Erin is the glamour girl he lusts after (I love that Kelly's glasses are just like Swift's in the "You Belong With Me" video). It's catchy and goofy, and like the last song, "Ry" Howard (B.J. Novak) has the best verse — watch it when you
.