The Mindy Project TV Show Review
Pilot Scoop: The Mindy Project
Mindy Kaling is saying goodbye to NBC's The Office and settling into a new place of employment over on Fox — and this time she's the boss. The funny lady is executive producing and starring in The Mindy Project, in which she plays an OB/GYN in her early 30s named (you guessed it) Mindy, who's as obsessed with romantic comedies as she is romance. Get the details on the show before tonight's premiere.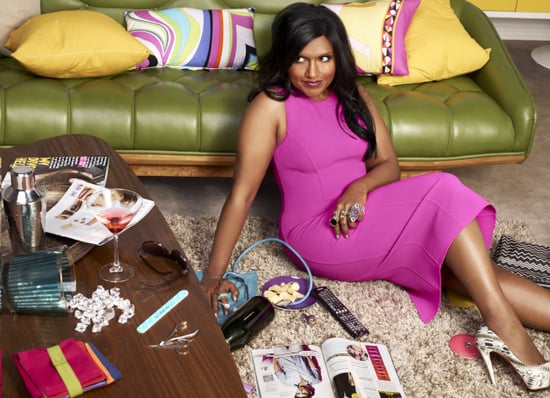 What it's about: Mindy is a successful, hard-working doctor, but she's less accomplished in her love life. Her rom-com dreams are dashed when her boyfriend (Bill Hader) dumps her and marries someone else. She pursues dating, but it's predictably messy. She hooks up with the hospital lothario (Ed Weeks) and flirts spars with another fellow doctor (Chris Messina), all while venting to her best friend, Gwen (Anna Camp).
Where it works: Kaling's comedy style breathes new life into the hapless-single-girl shtick; I laughed out loud throughout the pilot. Plus, the show is light and fun, with fashion eye candy to spare (and male eye candy — Weeks and Messina are both adorable).
Where it doesn't: I'm not sure I love the hospital setting. The dating antics Mindy gets into are funny enough, but the workplace drama with her patients doesn't add anything but distraction.
When it's on: Tuesdays at 9:30 p.m. on Fox
You might like this show if: You love Sex and the City. Mindy's got the funny lines, pink drinks, and a little Carrie Bradshaw in her.
To see a preview and view pictures of The Mindy Project, just keep reading.