Miranda Cosgrove to Make Seven Figures For More Episodes of iCarly
Are Child Stars Overpaid?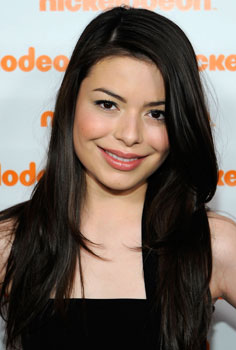 When I was a kid, I pretty much worshiped anyone who starred on Nickelodeon. The kids from Salute Your Shorts and Hey Dude not only made me laugh, but it also seemed like they had a lot more fun than I was having at school. I never considered how their sweet lives were affecting their bank accounts.
I have no idea how much kids got paid back in the day, but it certainly seems like the wunderkinds of the Hollywood industry are rolling in it now. Take, for example, Miranda Cosgrove. You may recognize her as Jack Black's precocious student in School of Rock, but it's her title role on iCarly that's earning her the big bucks. The 16-year-old just signed on for 26 more episodes of the show, which will garner a paycheck worth over a million dollars. Yes, you read that correctly.
I'm not one to underestimate the power of appealing to kids, but Cosgrove's price tag is higher than many of Hollywood's actors, and it just feels like kids these days are being mass marketed more than rewarded for talent. I'm all for giving the kids their due, but I have to wonder — are child stars overpaid?