Mission Impossible Ghost Protocol DVD Release
What to Rent: New DVDs This Week
In addition to the following releases, Born to Be Wild and The Divide are also available.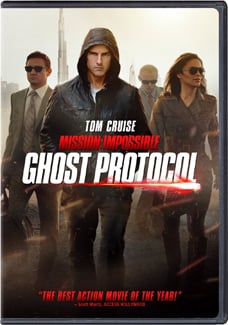 Mission: Impossible — Ghost Protocol
Ethan Hunt (Tom Cruise) returns for a fourth installation of the Mission: Impossible franchise, and this time, he and his comrades are forced to go rogue after they're implicated in a bombing at the Kremlin. Disowned from the IMF, if they fail to take down a dangerous Russian spy, they'll be arrested for treason. Costarring Paula Patton, Jeremy Renner, and Simon Pegg, Ghost Protocol is full of over-the-top stunts, crazy gadgetry, and shirtless Tom Cruise at his finest. DVD extras include a three-part look behind the scenes of the movie, interviews with the cast and crew, deleted scenes, and film commentary from director Brad Bird.

93%
Michael Fassbender stars as a tortured sex addict whose secretive life gets disrupted when his sister (Carey Mulligan) shows up for a visit. The film garnered an NC-17 rating for Fassbender's full-frontal nudity and a slew of graphic sex scenes, but it's worth watching for Fassbender's tour de force performance. The DVD includes a "Focus on Michael Fassbender," "The Story of Shame," "A Shared Vision" featurettes, and well as the theatrical trailer.

80%