The Mob Doctor TV Show Review
Pilot Scoop: The Mob Doctor
Jordana Spiro returns to TV this Fall, but now the My Boys star is making the move from cable to network television. She's also a long way away from comedy, as Fox's new drama The Mob Doctor blends the genres of mafia and medical shows. Read on to find out if you should get your DVR programmed or not for tonight's premiere.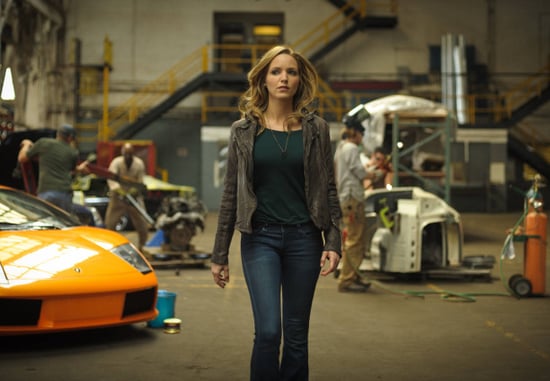 What it's about: Grace (Spiro) is a gifted surgeon who loves her family almost as much as her job. Her loyalty comes with a price, though: to help pay off her brother's debts, Grace must act as the unofficial doctor for the gangsters that are prepared to hang him out to dry otherwise. She's able to stay strong and keep her commitments separate, but when the two worlds collide, she's faced with some serious moral dilemmas.
Where it works: I was skeptical of how the mob world and medical world would be knitted together, but the pilot actually strikes a nice balance between the two. The drama is definitely heavier on the family/mafia side, though — it's hard to care too much about Grace's patients. That said, her relationship with a fellow doc (Zach Gilford) is a nice touch, if not a little too predictable.
Where it doesn't: Seeing Grace treat criminals in secret random warehouses is a bit hokey, especially as she's quickly paged back to the hospital to return to her regular career; it almost feels like she's a morally ambiguous superhero. It also makes it hard to wrap your head around how long she can really go on living a double life before she loses her medical license.
When it's on: Mondays at 9 p.m. on Fox
You might like this show if: You're interested in a medical show with a fresh angle.
To watch a preview of The Mob Doctor plus a preview, just
.