Moneyball Fan Reviews
Film Forum: Did You Spend Your Money on Moneyball?
This weekend's choices at the movies included heading out to a ballgame with Brad Pitt in Moneyball or hitting the water with a tail-less dolphin in Dolphin Tale. Regardless of whether or not you're a baseball fan, Brad Pitt's new flick is a hit with critics, so I'm wondering if you headed to the theater to see it this weekend. Or perhaps you were more curious to see Taylor Lautner in his new action movie Abduction? If so, what did you make of him in a role outside of Twilight's Jacob? Tell us what you thought about him, Brad, or any other movie you saw this weekend.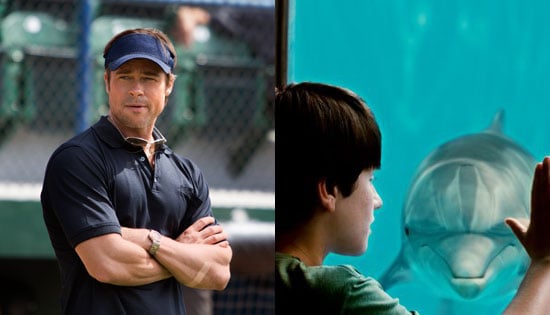 Photos courtesy of Sony Pictures and Warner Brothers