Morning Glory, The Next Three Days, and Jackass 3 Out on DVD
What to Rent: New DVDs This Week
Since some TV shows are taking a breather this week, fill your extra downtime with a new DVD release! Along with these three, you can also rent the Oscar-winning documentary, Inside Job.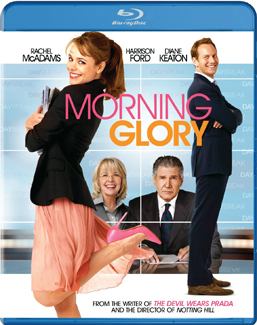 Rachel McAdams stars as Becky, a young morning news producer with big dreams of working on The Today Show. When she gets fired from a job in NJ, she settles for low-rated program in Manhattan, working with a cranky veteran journalist (Harrison Ford). Becky quickly begins to drown as she desperately tries to boost ratings while also balancing a new romance (with Patrick Wilson). Though the set up has all the makings of a cute romantic comedy, the film gets bogged down and falls short of success. What does work: McAdams, who is delightfully charming even when her character is acting melodramatic. DVD extras include audio commentary and a deleted scene.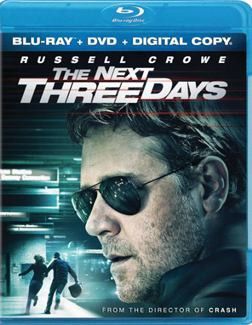 The Next Three Days
Paul Haggis directs and Russell Crowe stars in this action flick about a husband bent on getting his wife (Elizabeth Banks) freed from jail. When she's sentenced for murder with no release date in sight, he enlists an ex-inmate (Liam Neeson) to help build an elaborate plan to bust her out. The film becomes increasingly illogical as his scheme is set in motion, but the fast-paced chase is still entertaining to watch. Extras include deleted and extended scenes, three featurettes, and commentary.
One more release to check out after the jump.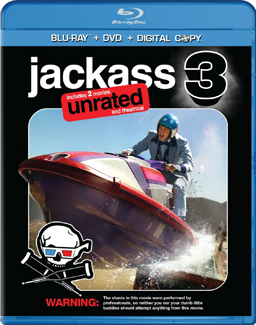 Jackass 3
Johnny Knoxville and his motley crew return for another installment of gross-out humor and brutal shenanigans to make you squirm. If you opted out of seeing Jackass 3D in theaters, the DVD extras include the MTV making-of special, deleted scenes, and outtakes — which you know have to be ridiculous. Though you may not be able to get the 3D effects at home, think of it this way: at least you won't have porta potties hurling toward your face.