The Most Kickass Female Characters of All Time 2010-09-07 07:30:00
Vote For the Most Kickass Female Character of All Time!
Just in time for Fall TV, I'm unleashing our most badass bracket yet. To pay homage to the ladies who have been kicking butt on both the big and small screens over the years, it's time to decide who is the most kickass female character ever. Is it Angelina Jolie's gun-toting ways as Lara Croft or is Alias's super spy Sydney Bristow more deserving of the crown? It's up to you to decide, so click here to start voting in round one!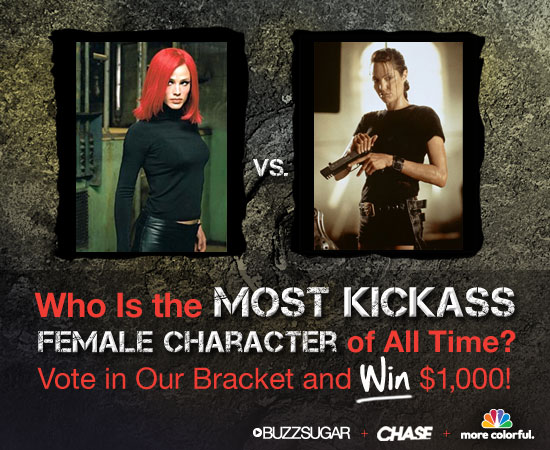 To make the competition even more fun, I'm adding a grand prize to the mix — one user will win $1,000! All you have to do is make sure you're logged in (or sign up for an account here) and fill out your bracket completely. Don't forget to tell your friends to join in on the fun. You can check out the full list of rules here. Remember, the more rounds you complete, the more chances you have to win a grand!