The Most Kickass Female Characters of All Time 2010-09-13 09:30:00
Round Three of My Kickass Female Character Bracket Starts Now!
We're moving right along in my race to determine the most kickass female character of all time, and the competition is really heating up. We've trimmed the fat yet again so now it's time to vote in round three. The matchups are fiercer than ever, which means you've got some tough decisions to make. Luckily, there's a $1,000 incentive in it for you so start making your picks by clicking here.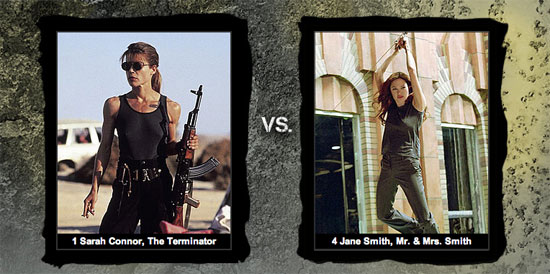 When you make your selections, you'll automatically be entered for a $1,000 grand prize. Just make sure you're logged in (or sign up for an account if you don't have a login yet) and fill out your bracket completely. Tell your friends to join in on the fun for their own chance to win, and check out the full list of rules here.