Movie Preview For Cyrus Starring John C. Reilly, Jonah Hill, and Marisa Tomei
Movie Preview: John C. Reilly and Jonah Hill in Cyrus
I'm hoping to check out Cyrus while I'm here at Sundance, but for those of you not in snowy Park City, UT, here is its new trailer. John C. Reilly stars as a lovable dope who lands a woman way out of his league: Marisa Tomei. Everything is going great in their relationship — until he meets her grown son, Cyrus, played by Jonah Hill.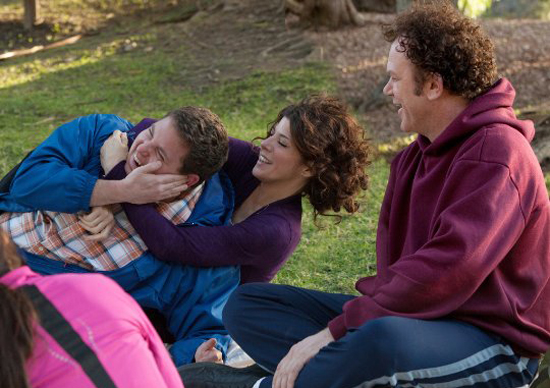 I wasn't sure I'd buy Hill as the youthful Tomei's son, but in the trailer, he seems younger than his previous characters, and is a surprisingly good fit for the film, which is not straightforward comedy. There's as much drama to the relationships as there are laughs (Reilly and Hill obviously get into a fistfight and verbal spars), and Reilly has always been an actor who can transition seamlessly from comedy to drama. Also, Catherine Keener makes a welcome appearance as Reilly's ex. Bottom line: I love this cast. Also, you should know that it's directed and written by the Duplass Brothers, who made Puffy Chair and Baghead, other Sundance splashes, and up next will be working with Jason Reitman.
In any case, check out Cyrus and judge for yourself when you
.