Movie Preview For Due Date Starring Zach Galifianakis and Robert Downey Jr.
It's Galifianakis Day! Now With Robert Downey Jr. in Due Date
If this morning's dose of Zach Galifianakis in the trailer for It's Kind of a Funny Story was not enough for you, then I bring you yet another preview starring the actor, this time for Due Date. He's got a big-name costar in Robert Downey Jr., who plays an uptight soon-to-be father trying to get home in time for the birth of his child.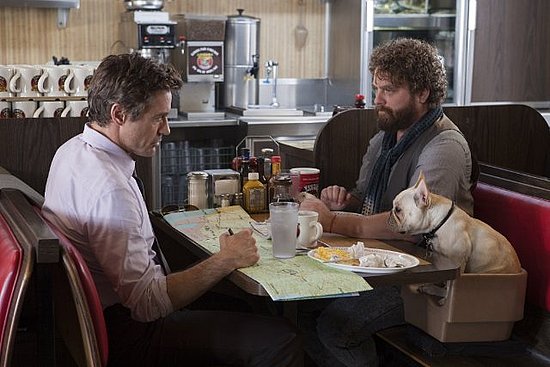 Who's Galifianakis playing, you ask? He's a slapsticky goofball providing the speed bumps on his road trip with Downey Jr. Basically, he's playing the same character he did in The Hangover. Not that that's not funny — in fact, there are a few pretty hilarious moments in the trailer — but there's also an obvious formula to it (see if you don't think of both Tommy Boy and Planes, Trains, and Automobiles as you watch).
Either way, let me know what you think when you watch the trailer after the jump.