Movie Preview For Ondine Starring Colin Farrell 2010-02-08 14:30:11
Movie Preview: Colin Farrell in Ondine
Colin Farrell's having a bit of a career resurgence thanks to his recent cameo in The Imaginarium of Dr. Parnassus and a memorable role in Crazy Heart. His latest movie, Ondine, is a fantasy that flies in another direction than you'd expect from the Irishman. In it, he plays a single father and fisherman (swoon-worthy accent intact) who pulls a woman, the titular Ondine, from the sea. His young daughter regales him with stories of mermaids and other mythology amid the woman's ability to bring him lots of luck (read: fish).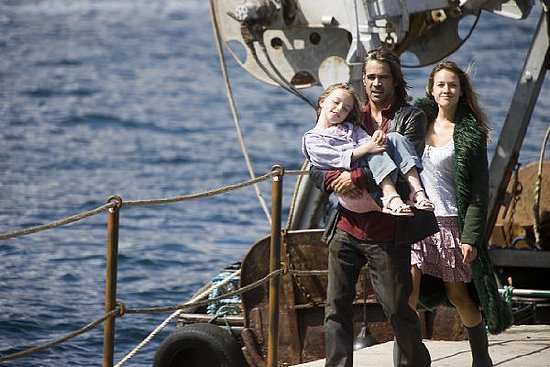 The trailer turns romantic, fantastical, and even thrilling — and it seems like it may work, given that it's coming from the masterful hand of director Neil Jordan. I'm loving Farrell's turn as a sweet father and sexy hero, and since most of you said you were still into him too, you'll enjoy this clip.
To see the preview, just
.
Ondine comes out June 4.