Movie Preview For Shelter Starring Julianne Moore and Jonathan Rhys-Meyers
Movie Preview: Julianne Moore, Jonathan Rhys-Meyers in Shelter
Since the success of Shutter Island, I'm definitely in the mood for more chilling mysteries, and Shelter, starring Julianne Moore and Jonathan Rhys-Meyers, could possibly be the next quality thriller.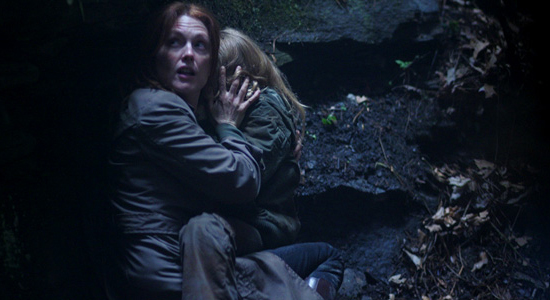 Moore plays Dr. Clare Jessup, a forensic psychiatrist who denies the existence of Multiple Personality Disorder until she meets Adam, a mysteriously afflicted patient played by Rhys-Meyers. Adam's condition causes Clare to question both her scientific and religious beliefs when his other personalities turn out to all be murder victims. Naturally, the good doctor is running for her life — and then, protecting her daughter's.
I love a good story, even if I'm terrified in the theater, and Shelter looks even more spine-tingly than Shutter Island. Brace yourself for some gruesome images in the trailer, and don't say I didn't warn you.
To see the preview, just
.