Movie Review of The Greatest With Carey Mulligan, Susan Sarandon, and Pierce Brosnan
The Greatest: Doesn't Live Up to Its Lofty Title
Calling a movie The Greatest is setting it up for high expectations. Making it about a family's mourning makes things even stickier. How do you depict grief without getting bogged down in melodramatics? It's a dilemma that The Greatest doesn't quite seem to overcome.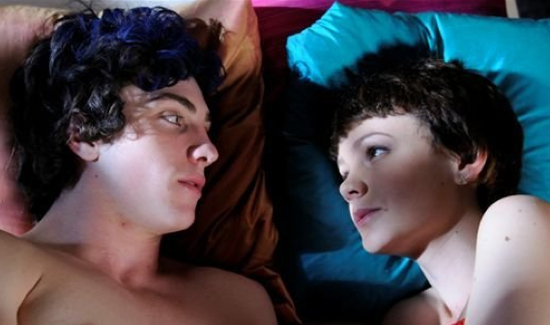 The movie opens with high school seniors Rose (Carey Mulligan) and Bennett (Aaron Johnson) in bed together. After four years of gazing at each other longingly, they finally got up the courage to speak to one another earlier the same day — and now here they are, losing their virginity. Following their roll in bed, they go for a drive where Bennett parks in the road to tell Rose he loves her. And then his car gets hit.
It's a quick run of events that bring the audience face to face with what this film is ultimately about — dealing with death. As Bennett's parents Allen and Grace (Pierce Brosnan and Susan Sarandon) sit in the funeral car with their younger son Ryan (Johnny Simmons), no one says a word. Allen stares ahead in shock. Grace and Ryan look out the windows. For a solid two minutes we feel a sense of the sadness and tension they're going through in a way that seems honest. However, as their story unfolds, rudimentary problems arise. To see what I mean,
.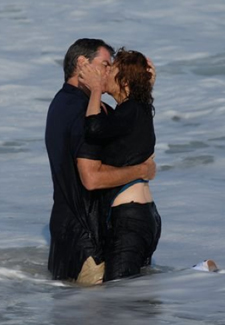 Once the family returns home, each person copes with Bennett's loss in his or her own way. Grace sobs into her pillow, whenever she's not obsessively trying to glean details about the accident from the driver in the other car (Michael Shannon), who's still in a coma. In turn, Allen bottles up his feelings, taking more of the strong, silent route. As for Ryan, he attends a counseling group for teens who have lost siblings — not for his own breakthrough mind you, but because he says, he felt like it's what you're supposed to do. He even strikes up a romance (with Zoe Kravitz), so the support group almost seems more like a way for him to meet girls.
Then Rose appears on the family's doorstep, a young girl whom they never met — and she's pregnant with Bennett's child. With no real parents other than a mother in rehab, Rose moves in to ultimately learn about her baby's father, despite the fact that no one in the house appears able to talk about him.
The family obviously has its share of problems, as does the plot. We are introduced to Allen's female associate whom he obviously had an affair with, but little more of their relationship is revealed, and she's ultimately dropped. Same goes for Kravitz's role. What's worse — in the screening I attended, there were several unintentional laughs. The likely culprits: a few scenes that border on cliche, and a weeping breakdown by Brosnan that feels slightly off-putting coming from a former 007. On the upside, Sarandon can play a tortured mother with her eyes closed, and Mulligan once again mesmerizes with her ability to hold the audience's attention. She is ultimately why I wanted to see this movie, and she's still my favorite part having left it. As for the rest — frankly, who likes a downer?
If you'd like to review a movie you've seen recently, check out the Movie Reviews Group in community. I may even feature your critique on the site!