Movie Review for The Kids Are All Right, Starring Julianne Moore and Annette Bening
The Kids Are All Right: A Family Portrait That Just Feels Right
After seeing The Kids Are All Right, it's hard not to gush. It's a story of an alternative family that succeeds where few films have, pulling off a portrayal that feels honest and never cliched.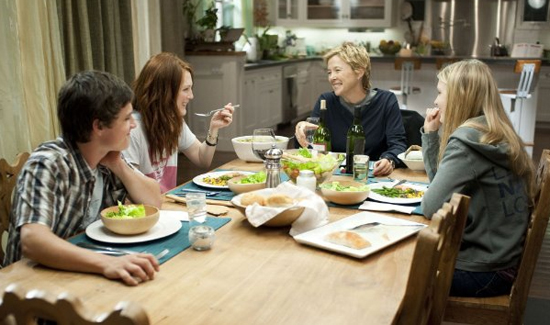 Annette Bening and Julianne Moore play Nic and Jules, two women who have been together long enough to raise two children. They skate through their daily mundane routine — watching TV, cooking dinner, and going through the motions in the bedroom. It's a slice of life of two lesbian partners that never tries to overly comment on their sexuality, like so many depictions in Hollywood do. In fact, after ten minutes, you forget that this family is supposed to be so-called "different" at all. To learn more of what I mean, read more.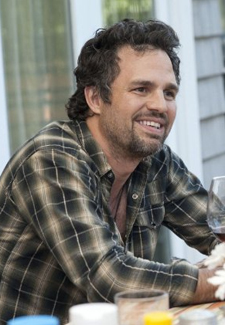 Nic and Jules hit a speed bump when their kids Joni (Mia Wasikowska) and Laser (Josh Hutcherson) reach out to their father Paul (Mark Ruffalo), a sperm donor whom they've never met. Paul is hardly paternal; a free-spirited restaurant owner with a que sera, sera outlook on life, he shirks responsibility, but the kids latch on to him all the same. Joni coasts on the back of his motorcycle, Laser brings him skateboarding, and suddenly, the two teens have a buddy. Nic and Jules feel threatened by his involvement, and thus begins the unraveling of the family's ties, as they struggle to accept their problems and loosen their hold on their children. Their hard moments feel incredibly hard — you can't help but emphasize with their feelings — but you'll also have a reaction you may not expect: laughter.
This is where The Kids Are All Right is at its best; Lisa Cholodenko who wrote and directed the film has found the subtle humor in the everyday, even in the midst of conflict. Of course, much credit is due to the way the stellar ensemble delivers her lines. Bening could garner a nod come award season, but the same could be said of Moore. Like the script, the entire cast teeters on the line between the dramatic and the funny. That sense of careful equilibrium carries throughout the film, not only when it comes to making the characters likeable and flawed, but also in handling what many might consider difficult subject matter. But the balancing act pays off: The Kids Are All Right is a refreshing love letter to the modern family, and if you're like me, you'll be singing its praises long after you leave the theater.
If you'd like to review a movie you've seen recently, check out the Movie Reviews Group in the BuzzSugar Community. I may even feature your critique on the site!
Photos courtesy Focus Features