Movie Review of Youth in Revolt Starring Michael Cera, Portia Doubleday, Zack Galifianakis
Youth in Revolt: Clever but Uneven
Michael Cera starts his latest movie, Youth in Revolt, playing a familiar character for him — awkward teen Nick Twisp. Halfway through however, he goes completely against type when he inhabits Nick's imaginary alter ego Francoise Dillinger, who has blue eyes, a mustache and the dirtiest mouth this side of the Mississippi.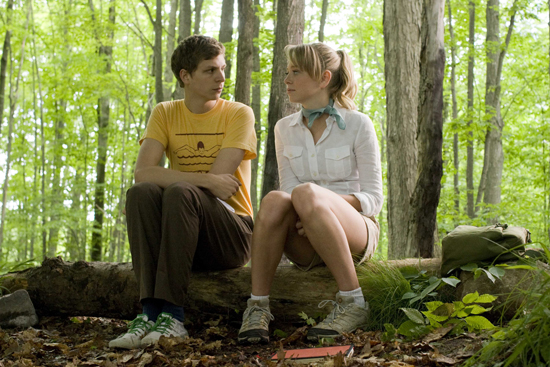 None of this is news to fans of CD Payne's book, a subversive piece of fiction that's about much more than Nick and Francoise. Like most adaptations, it's just about impossible to squeeze everything in from the novel (in this case, Payne's nearly 500 pages). Youth in Revolt's problem is that you can sense a frenetic energy to fit as much of the book's events and quirk into the movie.
It does succeed on some levels, though, particularly by focusing on two relationships: the one between Nick and Francoise, and the one between Nick and his dream girl, Sheeni (played by newcomer Portia Doubleday). To hear my thoughts on the movie, just
.
As Francoise, Cera is completely entertaining, mostly because it's such a departure for the actor. Sometimes the "banter" between Nick and Francoise is so effortless that you forget Cera's playing a dual role. It's nice to see someone breathe something fresh into a movie gimmick that Eddie Murphy made so groan-worthy.
Cera isn't Cera's only capable costar; the supporting players, including Jean Smart as Nick's mom, Zach Galifianakis as her boyfriend, and Steve Buscemi as Nick's dad — are all hilarious and excel with what they're given. But Cera's love interest, Portia Doubleday, shines the most in a breakout role. As Sheeni, Doubleday acknowledges that she had to work to make her character sympathetic, and she succeeds admirably. Her Sheeni is multi-faceted: pretentious yet naive, provocative but wholesome. Basically, she's just like Nick and Francoise; she just doesn't need two identities to do it.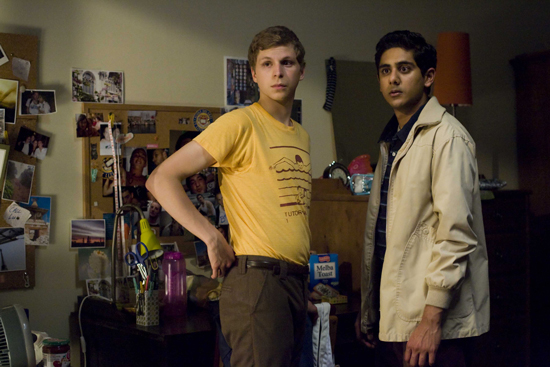 As a coming of age flick, Youth in Revolt is entertaining, and often, very funny. The movie's own identity crisis is in tone — it's mostly light and goofy, but the repercussions of Francoise's bad-ness are too dark to maintain it.
Photos courtesy of The Weinstein Company