Movie Snacks From Around the World
Buzz In: What's Your Favorite Movie Theater Snack?
Movie snacks are one of my great joys in life, even if my movie-going frequency means I can't indulge each and every time. If I'm letting myself go for it, though, my ideal spread is buttered popcorn, a Diet Coke, and Junior Mints. But I think I might end up going for something a little more high-class if I were in another country, after perusing Woman's Day's eye-opening feature on theater food from around the world.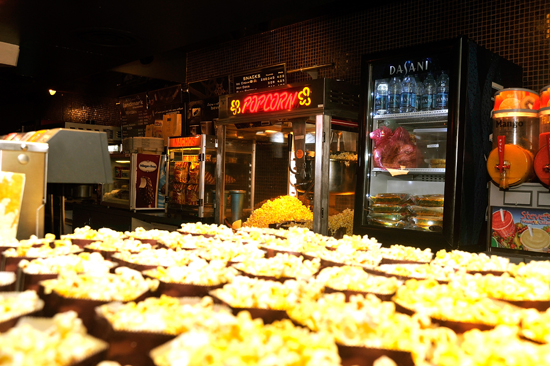 The nibbles are unusual, to say the least: In Russia, you can feel fancy as you feast on beluga caviar, or you chow down on samosas in India. It definitely puts my quaint little popcorn to shame (not that I mind). What I'd like to hear is what you guys like, whether it's the expected or the exotic. What's your favorite thing to eat at the theater?