While we all remember Jennifer Aniston [1] as Rachel Green and Will Smith [2] as the Fresh Prince, there are lots of other A-list, silver-screen stars who we often forget got their starts on TV; Shailene Woodley has gotten tons of attention for her roles in films like The Fault in Our Stars and Divergent, but many people may have forgotten that the actress got her start playing a teen mom on the ABC Family drama Secret Life of an American Teenager. Also worth noting is that Woody Harrelson, who starred in the first season of the HBO series True Detective [3], returned to TV after spending years starring as lovable bartender Woody Boyd on Cheers back in the '80s!
Leonardo DiCaprio [4], George Clooney [5], and Tom Hanks [6] all started out on the small screen, as did Sarah Jessica Parker [7], who played an awkward, geeky teenager before becoming the ultimate Big Apple fashionista, Carrie Bradhsaw. This list is sure to jog your memory, so keep reading to see 26 movie stars you forgot started out on television.
Johnny Depp
While he's now most notable for being Gilbert Grape, Edward Scissorhands, and Jack Sparrow, Johnny Depp [8] actually first gained fame for his role as undercover police officer Tom Hanson in 21 Jump Street. The role turned him into a teen idol, and with good reason — just look at that photo! After he split from the show in 1990, Depp went on to become an international leading man, starring in more than 50 films (with even more on the way). In a nod to his TV roots, Depp briefly reprised his role with a cameo in the series' big-screen adaptation in 2012 alongside stars Channing Tatum [9] and Jonah Hill [10].
Halle Berry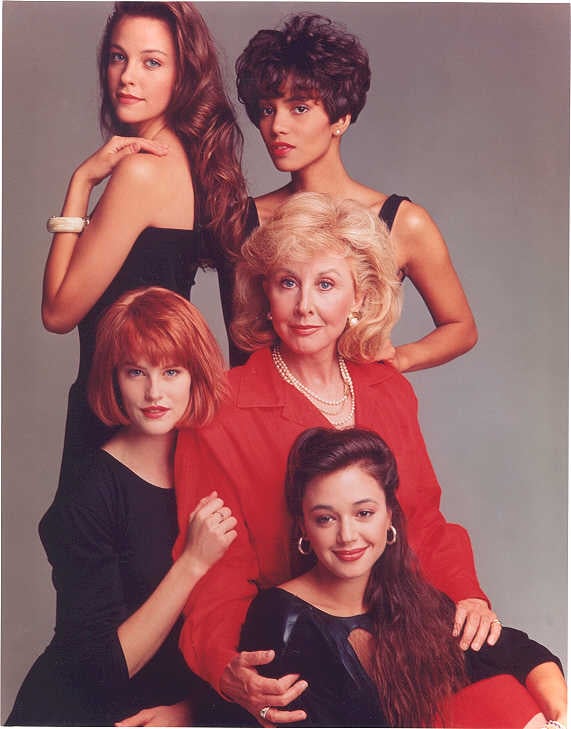 Would you believe that Halle Berry [11] played a model on TV? The Oscar-winning actress got her start on a Who's the Boss? spinoff called Living Dolls back in 1989. Berry, along with a young Leah Remini, played aspiring models living in NYC.
John Travolta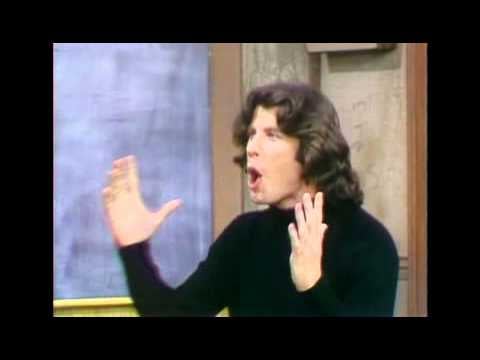 John Travolta [12] may be best known for his role as the disco-dancing Tony Manero in Saturday Night Fever, but before that, he was Vincent "Vinnie" Barbarino, the cocky leader of the James Buchanan High School Sweathogs on the ABC comedy Welcome Back, Kotter. Travolta went on to star in memorable films like Grease, Pulp Fiction, and Get Shorty — oh, and let's not forget Look Who's Talking!
Jennifer Garner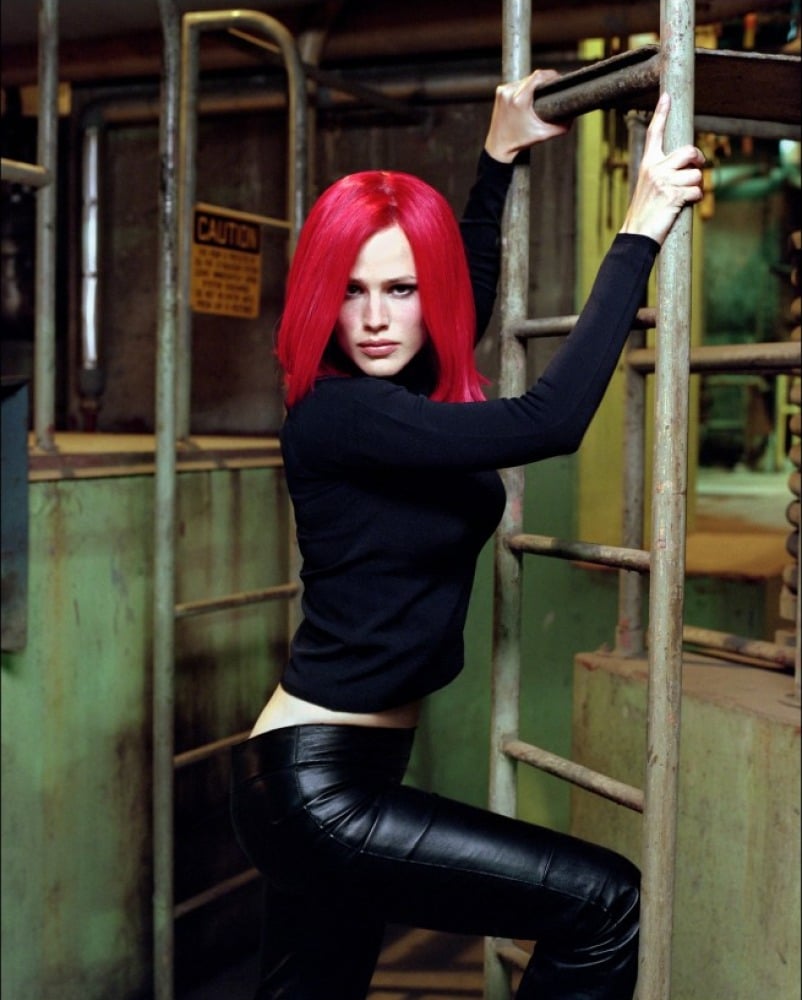 The Jennifer Garner [13] we all know and love got her start as CIA agent Sydney Bristow on the ABC action drama Alias. She got to do fight scenes and wear a ton of killer wigs on the show, which ran from 2001 to 2006, and also starred a then-unknown Bradley Cooper [14]. These days, Garner has gotten big-screen success from movies like 13 Going on 30, Pearl Harbor, and most recently, Dallas Buyers Club.
Shailene Woodley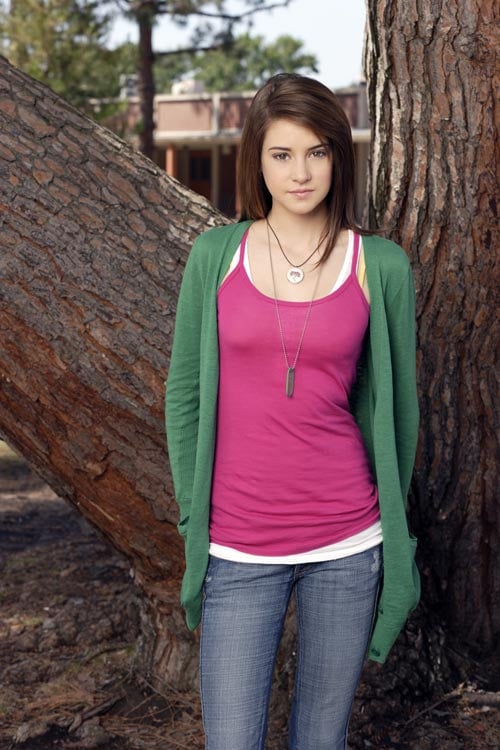 Before drawing critical attention for The Descendants and The Spectacular Now (and landing roles in The Fault In Our Stars and Divergent), Shailene Woodley starred as teen mom Amy Juergens in the long-running ABC Family series The Secret Life of the American Teenager. She stuck with the show throughout its run from 2008-2013, but expressed her disappointment with the role in an interview with Flaunt magazine [15] last year, saying, "I didn't like it because if it started to change, I had no control over it. The things that we were preaching on that show weren't really aligned with my own integrity."
Leonardo DiCaprio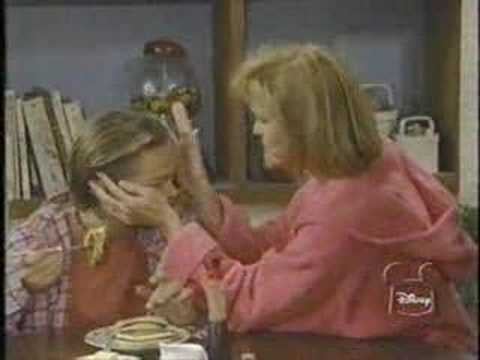 Leonardo DiCaprio [16] is one of our generation's most prolific actors, so it's a little crazy to think of him as a homeless teenager on the family comedy Growing Pains. But alas, DiCaprio did play Luke Brower on the show in 1991, before starring in What's Eating Gilbert Grape? and The Basketball Diaries, making us swoon in Romeo & Juliet and Titanic, and gaining A-list status with The Aviator, The Departed, and The Wolf of Wall Street. Check out this touching clip from the last episode of Growing Pains that he appeared in.
Woody Harrelson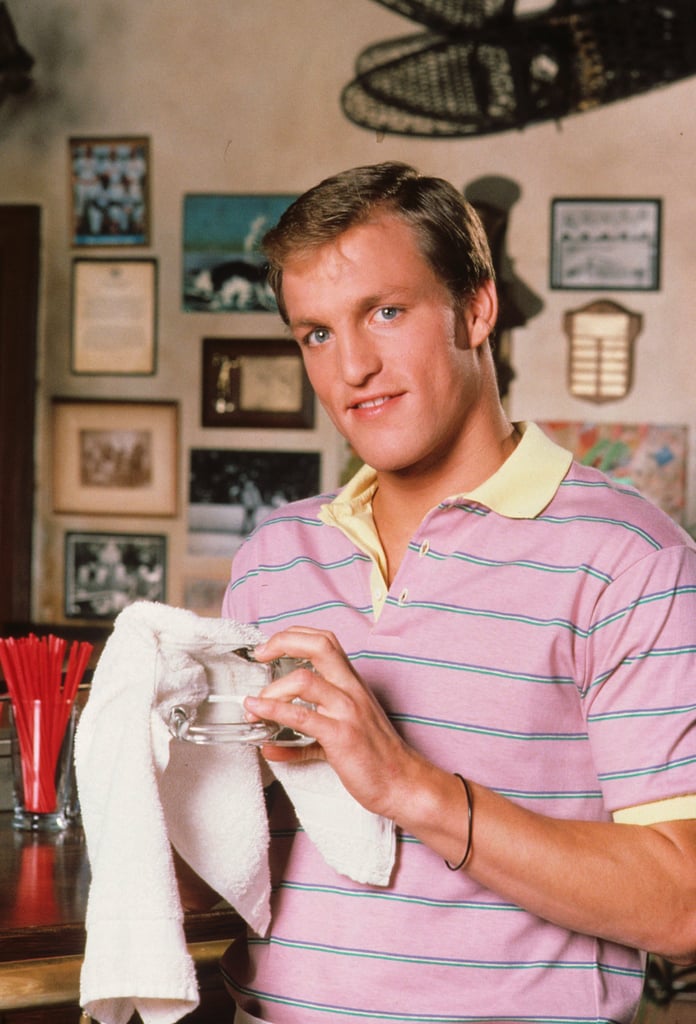 Before he was a natural born killer, basketball-playing hustler, and alcoholic Hunger Games victor, Woody Harrelson played Boston bartender Woody Boyd on Cheers. He played the goofy character from 1985 to 1993, and then went on to star in unforgettable films like White Men Can't Jump and Indecent Proposal, and even nabbed an Oscar nomination for his leading role in The People vs. Larry Flynt. Harrelson has been introduced to a brand-new generation of fans with this portrayal of Haymitch Abernathy in The Hunger Games movie franchise, and now returned to TV alongside Matthew McConaughey [17] in the first season of HBO's crime drama True Detective.
Mila Kunis
Mila Kunis [18] made guest appearances on TV shows like Baywatch and 7th Heaven before finding small-screen fame as the self-absorbed Jackie Burkhart on That '70s Show. After the show went off the air in 2006, Kunis starred in films like Forgetting Sarah Marshall, Ted, and Friends With Benefits and nabbed multiple award nominations for her role in 2010's Black Swan. Even with her big-screen success, she hasn't cut her television ties completely — Kunis has been the voice of Meg Griffin on Family Guy since 1999. And now that Kunis is married to her onscreen boyfriend Ashton Kutcher [19], it's like watching That '70s Show all over again!
Bruce Willis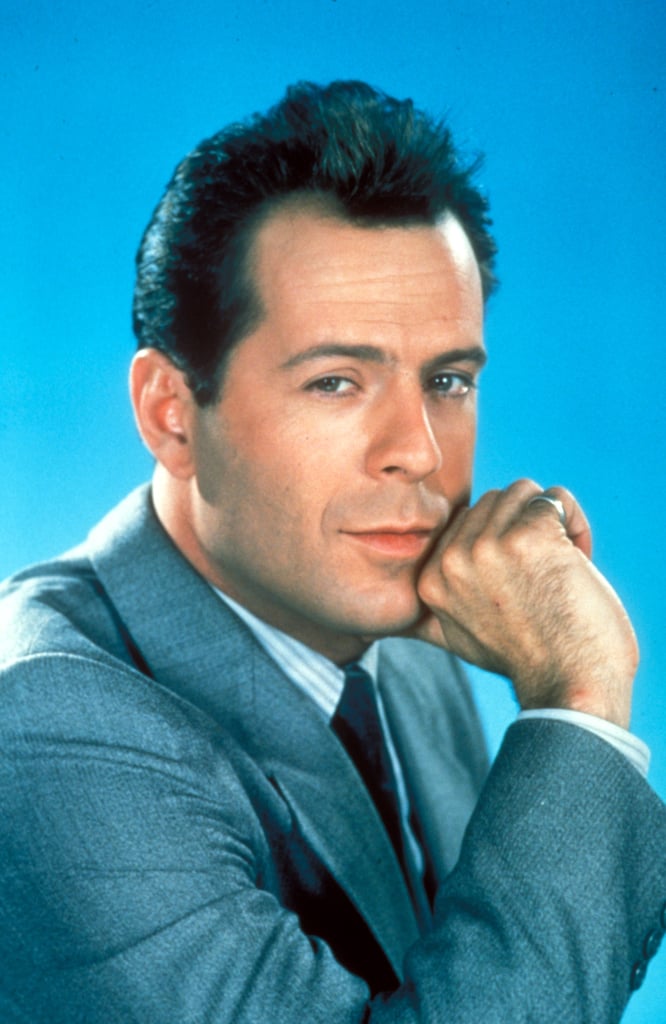 Bruce Willis [20] gained early fame as fast-talking private detective David Addison in the ABC dramedy Moonlighting. He starred opposite Cybill Shepherd in the show, which ran from 1985 to 1989. Willis obviously went on to have an illustrious film career with flicks like and Pulp Fiction, Armageddon, The Sixth Sense, and the Die Hard franchise.
Alec Baldwin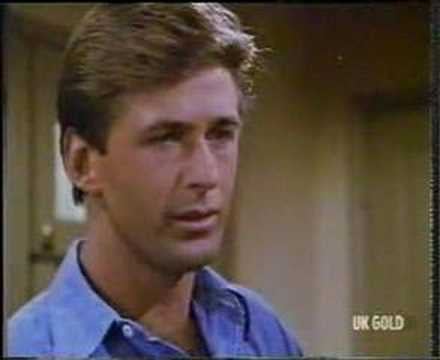 Before starring in The Hunt For Red October, Glengarry Glen Ross, and Beetlejuice, Alec Baldwin [21] first gained recognition when he appeared on two seasons of the CBS soap opera Knots Landing in the mid '80s. As his film career began to stagnate, Baldwin returned to TV in 2006, starring as NBC executive Jack Donaghy for seven years on 30 Rock.
Claire Danes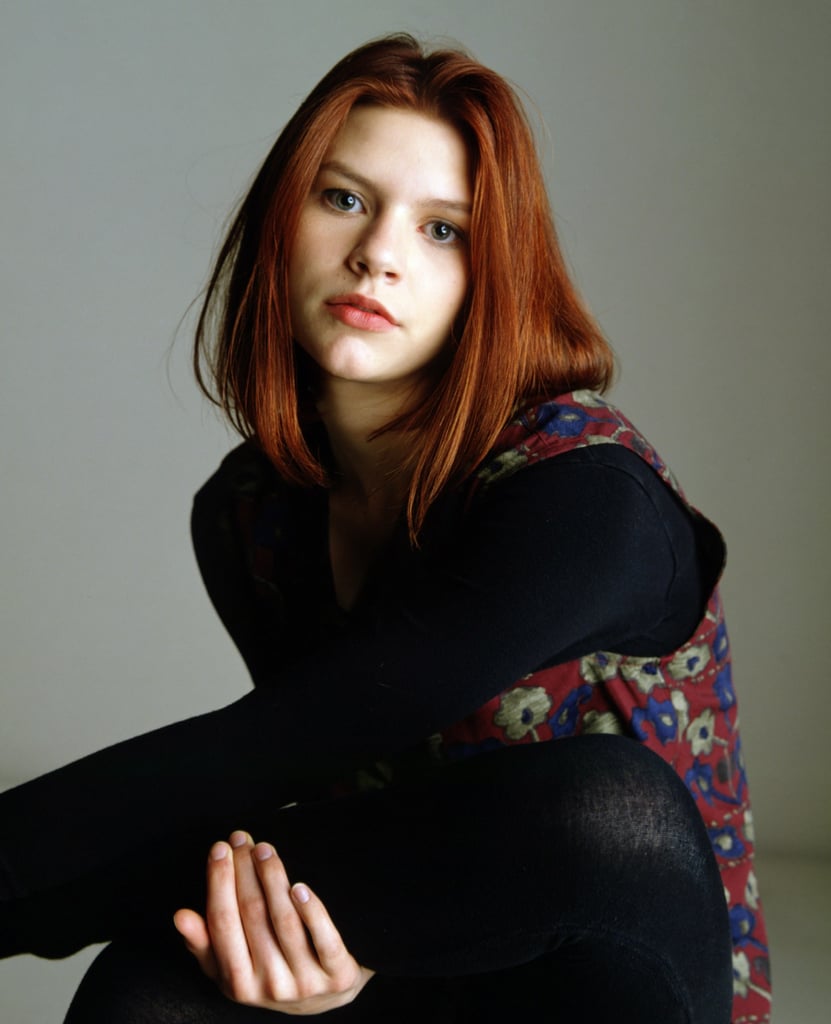 Claire Danes [22] has become a bonafide movie star with roles in Romeo + Juliet, The Hours, and Stage Beauty, but she got her start on the one-season wonder My So-Called Life in 1994; she won a Golden Globe for the role, and that same year, she got her big-screen break as Beth March in Little Women. Danes came full circle when she began starring in Showtime's Homeland in 2011, and has since picked up two Emmys and two more Golden Globes for her performance as Carrie Mathison.
Jared Leto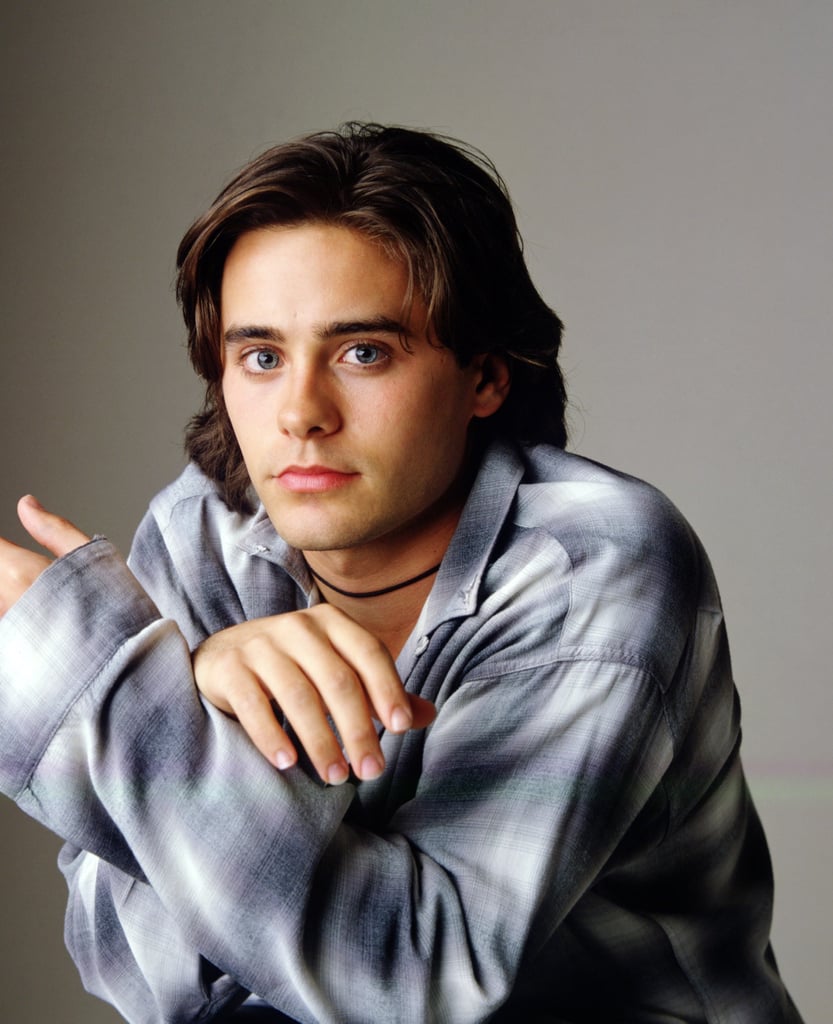 Jared Leto [23] also got his start on My So-Called Life, playing the aloof, superhot love interest of Claire Danes [24]'s character, Angela Chase. Leto shot to stardom after appearing in films like Prefontaine, Requiem for a Dream, and Chapter 27, all which required him to make drastic changes to his physical appearance. He picked up an Oscar for his role as Rayon in Dallas Buyers Club in 2013 and is set to play the Joker in the highly-anticipated Suicide Squad film.
Tom Hanks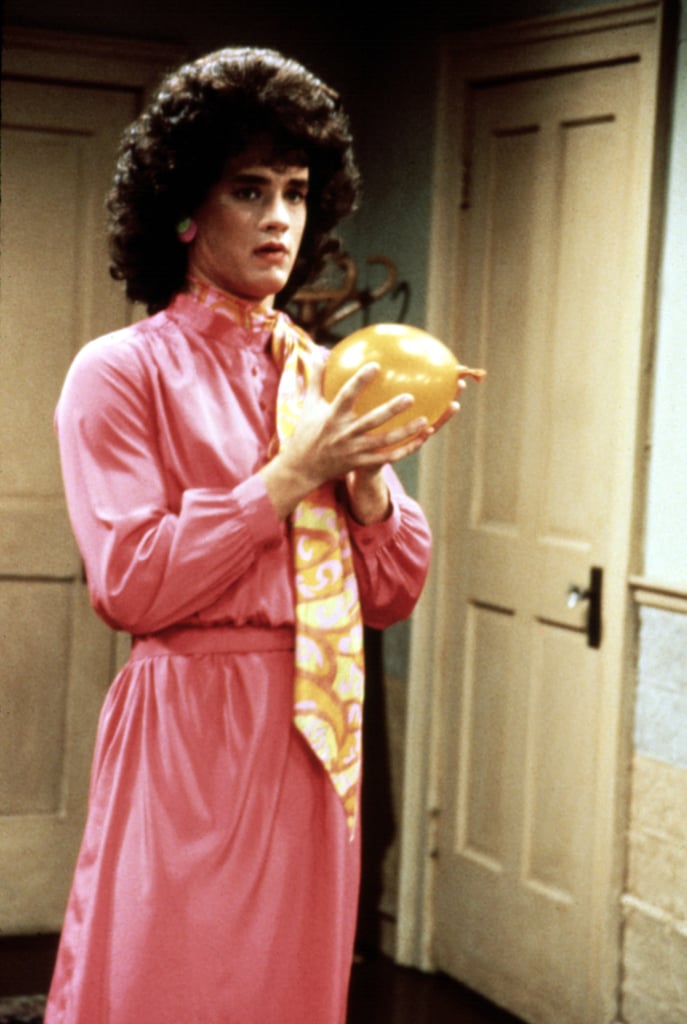 Oscar winner Tom Hanks [25] has dozens of film roles under his belt, but he got his start on the ABC sitcom Bosom Buddies in the early '80s. In the show, which followed two single men disguising themselves as women to live in an affordable apartment, Hanks spent many scenes dressed in drag — talk about range.
Joseph Gordon-Levitt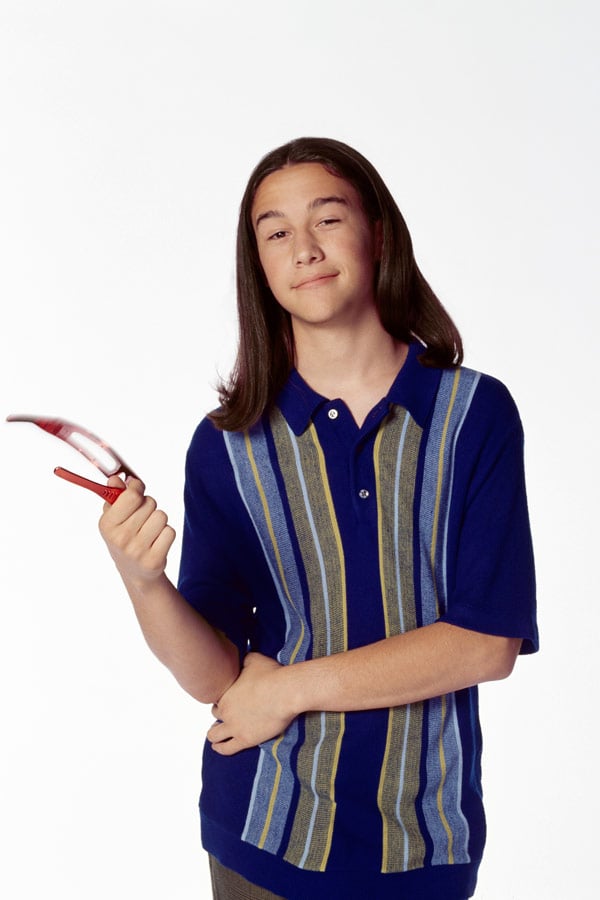 Joseph Gordon-Levitt stole our hearts in 10 Things I Hate About You back in 1999, but before that, he played a teenage alien on the NBC comedy 3rd Rock From the Sun. He starred on the show from 1996 to 2001 and got to wear some pretty awesome hats along the way. How much do you love his long hair parted down the middle like that? Now, of course, he's still one of our biggest celebrity crushes and showed off his sexy side as a New Jersey Casanova in Don Jon. Once a cutie, always a cutie.
Shia LaBeouf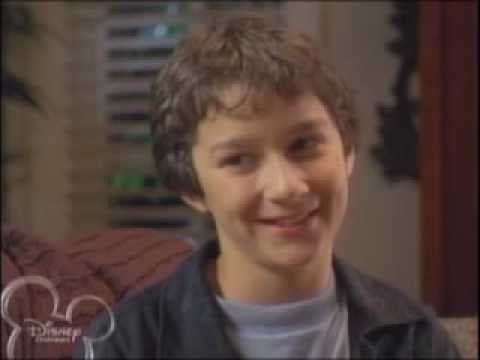 Between his noteworthy movie roles and high-profile antics, Shia LaBeouf [26] has almost completely made us forget about his run as precocious practical joker Louis Stevens on Disney's Even Stevens. He's gone on to star in films like Indiana Jones and the Kingdom of the Crystal Skull and the Transformers series but lately has been adopting darker roles in films like Lawless, Nymphomaniac, and Fury.
George Clooney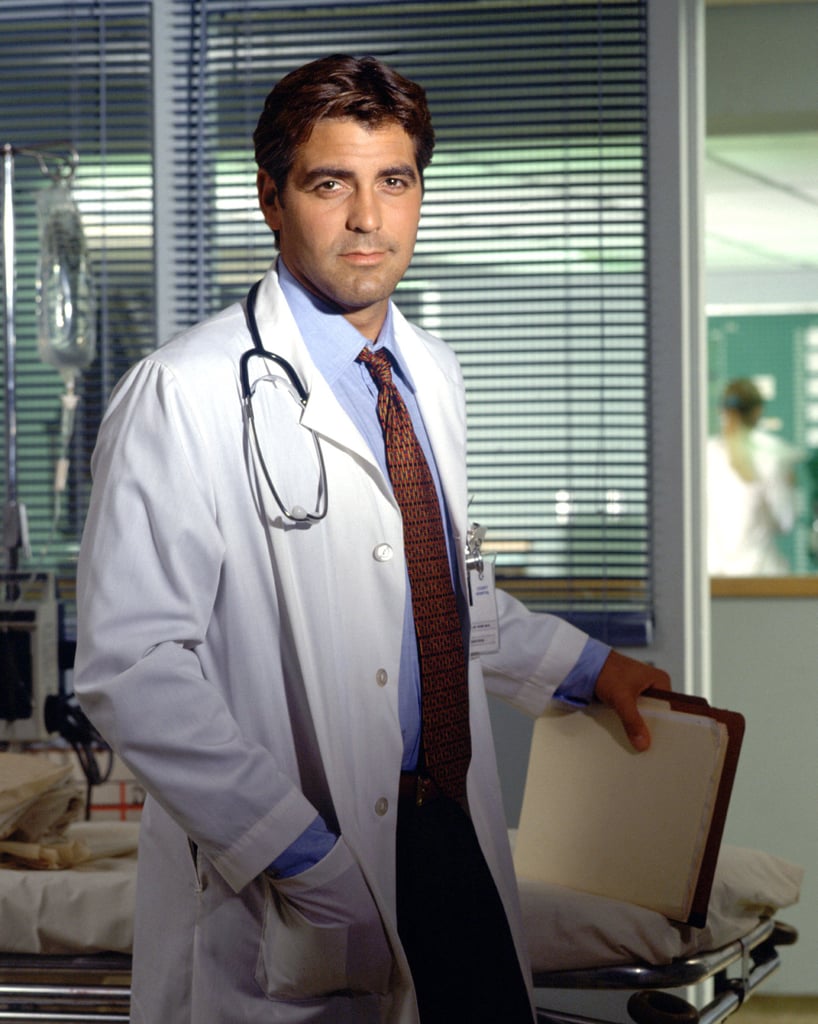 With all of his big-screen success, it sometimes slips our minds that George Clooney [27] guest-starred as a handyman on the '80s sitcom The Facts of Life before gaining fame as Dr. Doug Ross on ER. He starred on the show for five years, but made sure to film a few hit movies — From Dusk Till Dawn, Out of Sight, and One Fine Day — in between. He even took his superhero turn in 1997's Batman & Robin while he was still in scrubs. These days, we all think of George Clooney as an A-list movie star and all-around silver fox, which makes it even more amazing when we're reminded of his humble beginnings playing a doctor on TV.
James Franco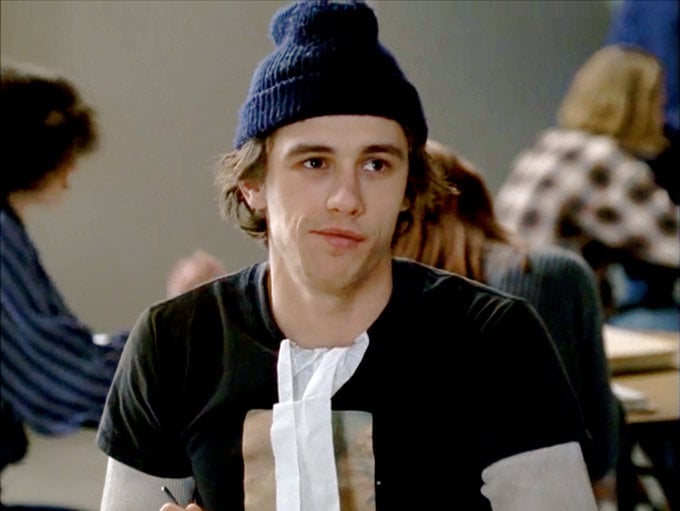 Along with Seth Rogen [28] and Jason Segel [29], James Franco [30] became a Hollywood heavyweight after appearing on the teen comedy-drama Freaks and Geeks. The show was canceled in 2000 after only 12 episodes but became a cult classic and launched many of its stars to TV and movie fame. Franco has gone on to become a jack of all trades, starring in films like 127 Hours, Milk, Spring Breakers, and the original Spider-Man trilogy. Don't forget that he also had a random recurring role on General Hospital, all while attending Yale, teaching at NYU, and hosting the 2011 Oscars. Does he ever get tired?
Sally Field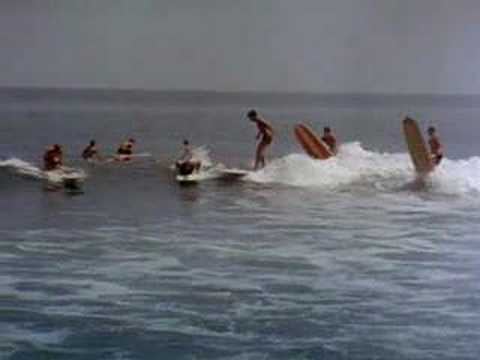 A few years before she became The Flying Nun and way before she starred in Norma Rae, Steel Magnolias, Forrest Gump, or Lincoln, Sally Field [31] was the cute, captivating California beach bunny Frances "Gidget" Lawrence in the 1965 sitcom Gidget. Seriously, she was adorable — just watch the opening credits from the show in this clip.
Michelle Williams
Michelle Williams [32] has gotten so much recognition for her roles in films like Brokeback Mountain, Blue Valentine, and My Week With Marilyn that many people have forgotten about her big break as Jen Lindley on Dawson's Creek. Along with her fellow TV-turned-movie actress Katie Holmes [33], Williams starred on the WB teen drama from 1998 to 2003.
Jessica Alba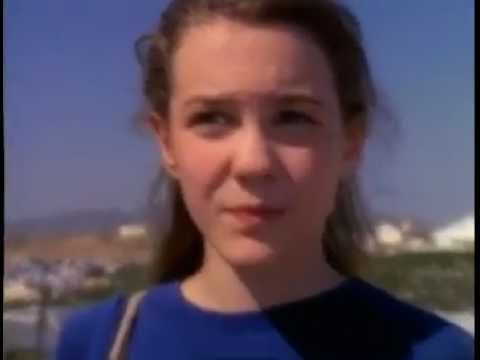 Before Jessica Alba [34] hit the big screen in Never Been Kissed, Fantastic Four, or Honey (remember Honey?), she played the ultimate mean girl — named Jessica — on the Nickelodeon hit The Secret World of Alex Mack in 1994. She later went on to continue her small-screen success in Flipper and Dark Angel.
Ryan Gosling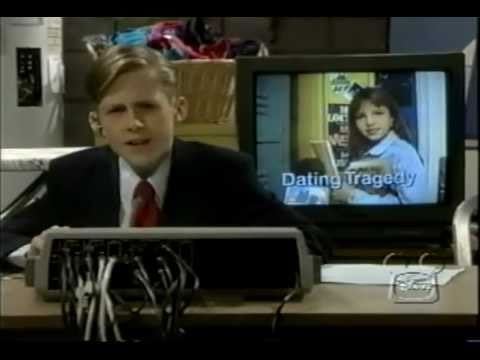 Hey, girl: remember when Ryan Gosling [35] was on The Mickey Mouse Club? The actor, along with Britney Spears [36], Justin Timberlake [37], Keri Russell [38], and Christina Aguilera [39], appeared on the Disney sketch show for two years in the early '90s. He performed some hilarious skits, including this one, where his character, Frank McCullen, hosts his own news show. He even had a role on series Breaker High. His roles in The Notebook, Drive, and Gangster Squad have landed him on the A list, and we're praying that his self-induced sabbatical from acting is almost over.
Jim Carrey
If we had to list all of the amazing movies Jim Carrey [40] has been in since his days on TV, we would probably be here all day. From Ace Ventura: Pet Detective and Dumb and Dumber to Eternal Sunshine of the Spotless Mind and I Love You, Phillip Morris, Jim has achieved big-screen success with both comedic and dramatic roles. Before he made it in film, though, he brought his insane physical comedy skills to In Living Color in the '90s. He had a handful of memorable recurring characters, but Fire Marshall Bill (seen here in this YouTube clip) is arguably the most hilarious.
Robin Williams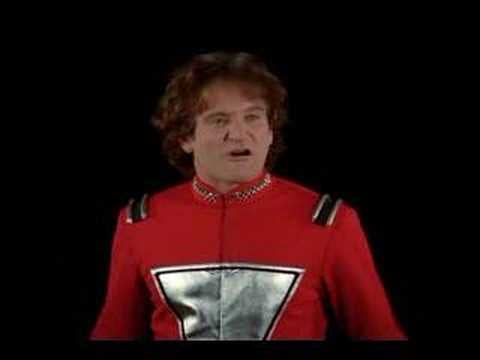 It's so hard not to think of Robin Williams [41] as Mrs. Doubtfire, isn't it? Before the late comedian starred as the infamous nanny in drag or in any other films like Good Will Hunting, Aladdin, and Jumanji, he charmed audiences as a quirky alien named Mork on the sitcom Mork & Mindy in the early '80s. Robin made a triumphant return to the small screen in 2013 opposite Sarah Michelle Gellar [42] on the CBS series The Crazy Ones.
Anne Hathaway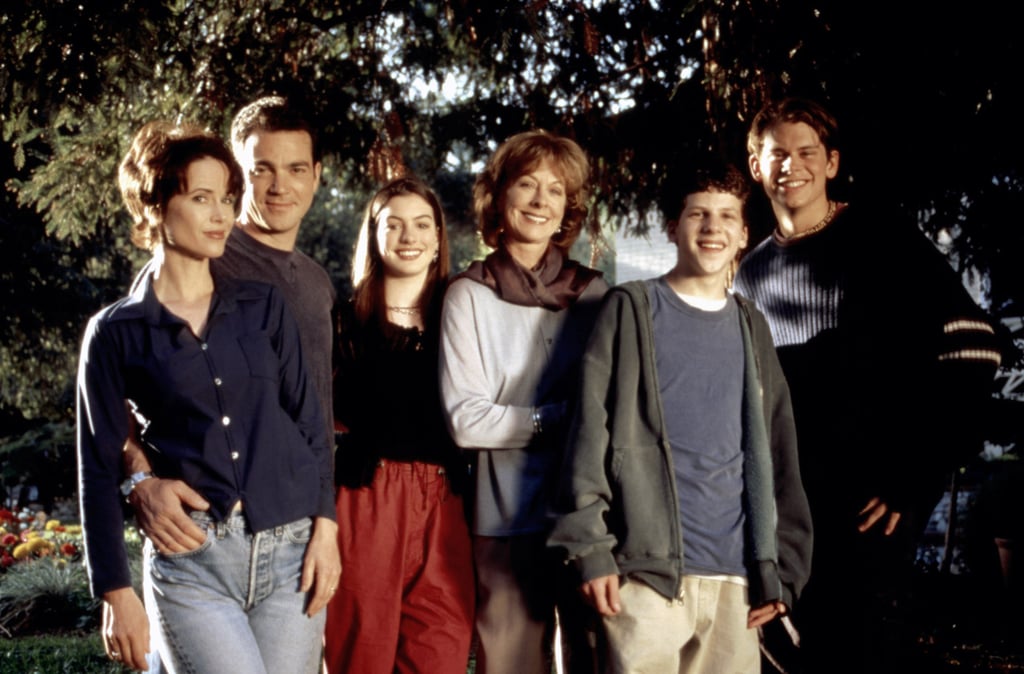 Two years before she landed the lead role in The Princess Diaries, Anne Hathaway [43] starred as moody teenager Meghan Green in the Fox family drama Get Real. The rest, as they say, is history — Anne went on to star in movies like The Devil Wears Prada and Rachel Getting Married and took home in Oscar in 2013 for her performance in Lés Miserables. Randomly, Anne's onscreen younger brother on Get Real was played by Jesse Eisenberg, who built his own successful film career.
Hilary Swank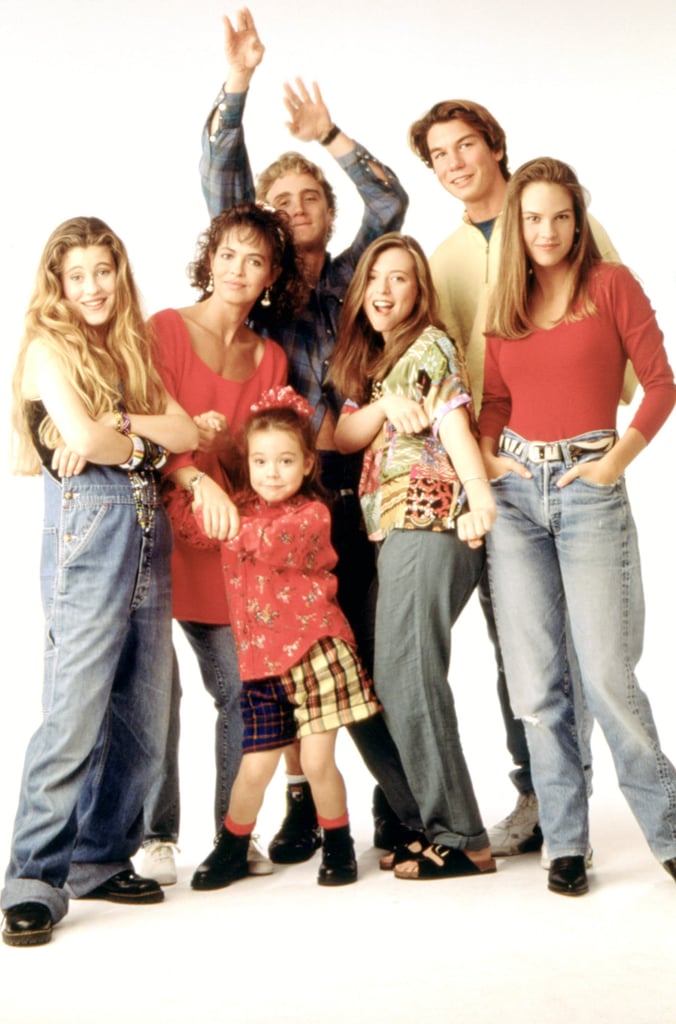 Before winning the best actress Academy Award for Boys Don't Cry, Hilary Swank [44] got her big break on the ABC comedy Camp Wilder along with Jerry O'Connell [45] and Tina Majorino, who would later go on to star in Veronica Mars. The show aired as a part of the TGIF lineup, but was cancelled in 1993 after 19 episodes due to low ratings.
Sarah Jessica Parker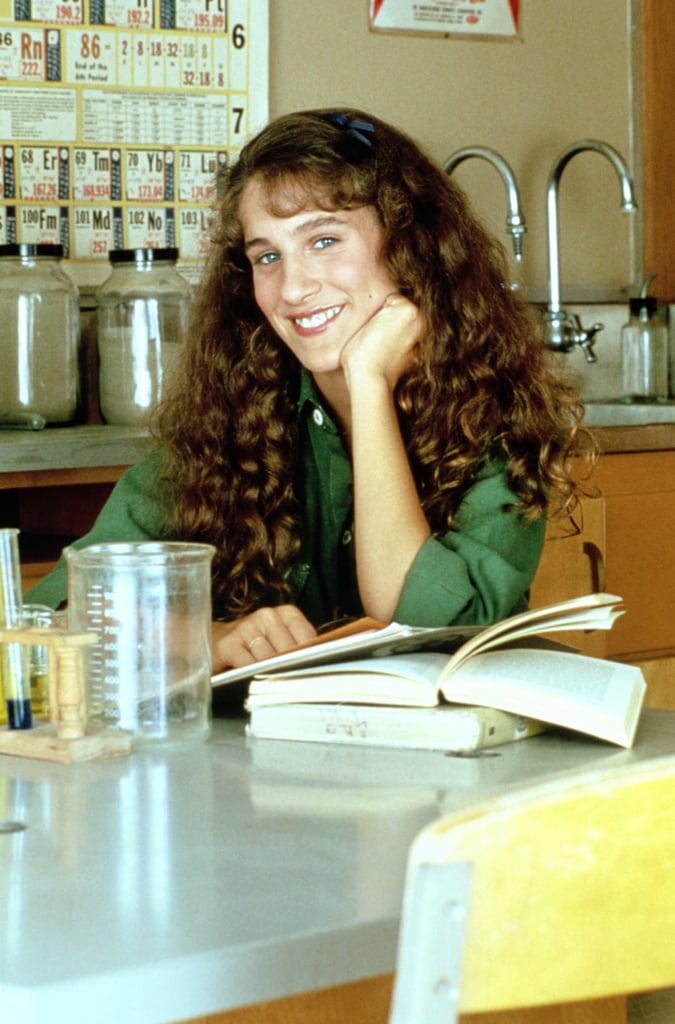 Yes, everyone knows Sarah Jessica Parker [46] as Carrie Bradshaw on Sex and the City, but before she landed the role as NYC's most famous fashionista, Parker starred as Patty Greene, an awkward, geeky high school student on the '80s sitcom Square Pegs.
After the show ended in 1983, she made a name for herself in films like LA Story, Hocus Pocus, The First Wives Club, and Miami Rhapsody. She portrayed Carrie Bradshaw from 1998-2004, took on more big-screen roles, and will return to HBO in the upcoming series Divorce in 2016.