Movie Trailer For Gus Van Sant's Reckless, Starring Mia Wasikowska
Gus Van Sant's Restless Trailer: Funerals Are Très Romantic
Forget Match.com. If you're looking for love, you may want to scout funerals — at least that's how the two paramours meet in Gus Van Sant's latest. In this trailer for Restless, The Kids Are All Right actress Mia Wasikowska stars as an ill hospital patient who runs into a young lad (Henry Hopper) while laying a friend to rest. The boy has an odd fascination with death, it seems; not only does he frequent funerals, but he also speaks to the ghost of a Japanese kamikaze pilot from WWII. You know, normal teenage boy stuff.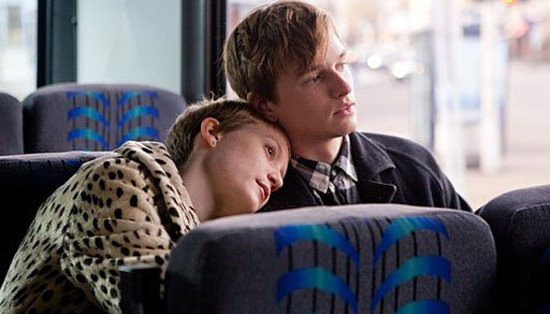 Strange? Yes, but the film has definite cred with Van Sant behind the camera, and at first glance, the two leads have a sweet chemistry. My only complaint is the trailer seems to reveal a lot about the story. Hopefully the director is holding on to a few surprises for when it comes to theaters in January. Until then, watch the trailer when you read more.
Click below to start the preview.