Movie Wedding Question
Buzz In: What Movies Have Given You Wedding Inspiration?
If you haven't yet noticed, we're kicking into wedding season across the Sugar sites, including here on Buzz! I may not be as bridal-geared as say, Fab or Tres, but as an entertainment fanatic, I can certainly appreciate when a friend's special day incorporates Hollywood touches (for instance, this awesome Save the Date disguised as a movie trailer).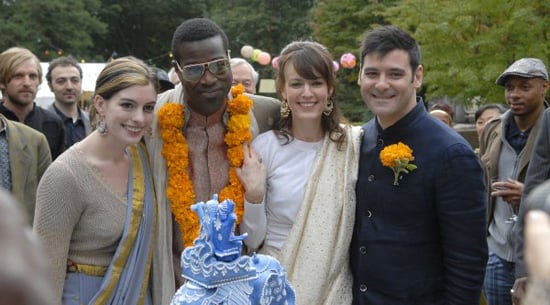 While I don't have any wedding planning in my near future, I do have ideas from a few onscreen nuptials, like the laid-back, eclectic feel of the ceremony in Rachel Getting Married (love!) or the romantic and snowy tent reception in Father of the Bride. But I'm curious to hear from the already wedded among you — what films gave you ideas? Or if you're like me and haven't tied the knot, do you have a favorite movie ceremony on your go-to dream list?