Movies Based on True Stories 2013
Which Award Season Movies Are Based on a True Story?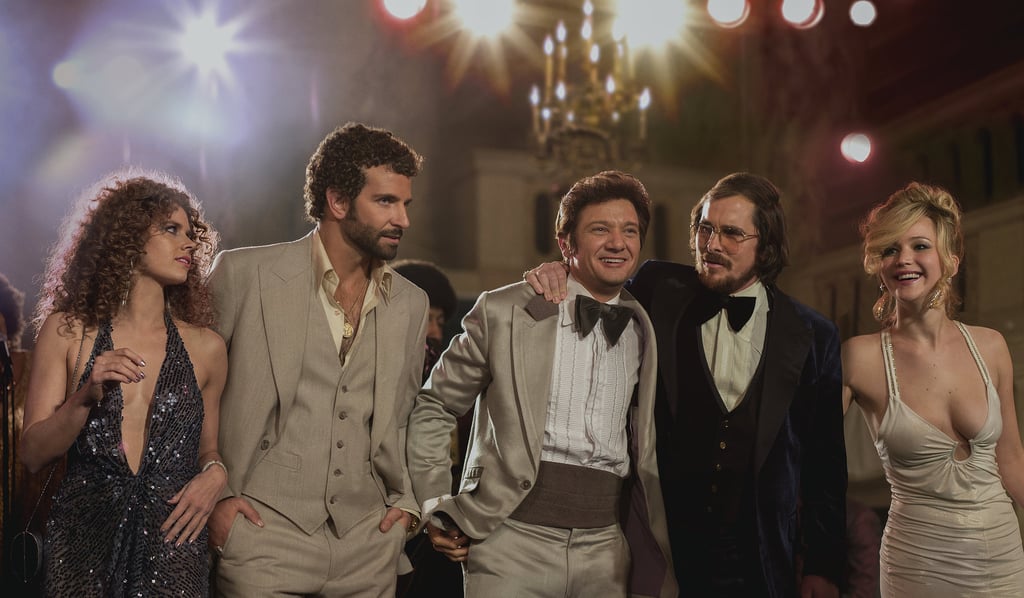 The Real Story: American Hustle is loosely based on Abscam, the FBI's sting operation that lasted from 1978 to 1980.
How the Movie Differs: Director David O. Russell is open about the fact that this is a loose adaptation of the Abscam scandal, and many of the names and characters have been changed. Two key differences: Amy Adams's character, Sydney Prosser, is based on a woman named Evelyn Knight, who was never involved in the operation, and Christian Bale's character, Irving Rosenfeld, (who was based on the similarly named Melvin Weinberg) never tried to blackmail the FBI into giving Jeremy Renner's politician character, Carmine Polito, a reduced sentence. The man whom Carmine is based on, Angelo Errichetti, was also not the trusting family man that he is in the film; in fact, he was a corrupt and reportedly foul-mouthed megalomaniac.