The Muppets Fan Reviews
Film Forum: Did You Meet The Muppets?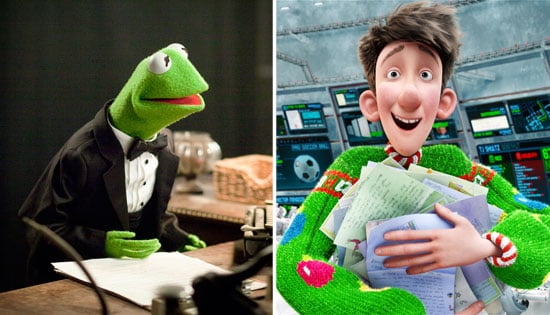 With folks reuniting across the country for Thanksgiving, the box office provided plenty of family-friendly films to choose from this weekend. Kermit and Miss Piggy returned to the big screen with The Muppets, but did the talented puppets lure you away from your leftovers? Whether you grew up watching the Muppets or wanted to introduce little ones to them for the first time, we want to hear what you thought about their latest film. Perhaps you were more inclined to embark on an adventure with a boy living in a train station in Martin Scorsese's Hugo, or to kick off the Christmas season with Arthur Christmas? Of course, if you preferred to pass on the family-friendly flicks, maybe you lined up to watch Michelle Williams's turn as Marilyn Monroe in My Week With Marilyn. Whatever movie you saw this weekend, share your reviews in the comments!
Photos courtesy of Sony Pictures and copyright 2011 Disney