Music Releases For May 18 Include Band of Horses, LCD Soundsystem, and The Black Keys
What to Download: New Music This Week
Now that we have the week's DVD releases covered, it's time to get your fill of good music with the new albums hitting shelves. Treat your ears to these three.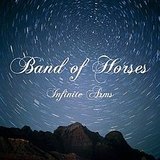 Saddle up: Good news for Band of Horses fans who loved their previous two albums: their latest, Infinite Arms, contains more of their signature swooning rock. There's nothing insanely different here, but it's still comforting and gorgeous, particularly the single "Factory." Lead singer Ben Bridwell's mournful voice sparkles on the track "Compliments," while the album winds down with rainy day songs like "Neighbor" and "For Annabelle."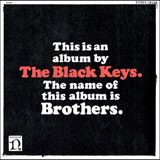 Blues brothers: The rocker duo that is The Black Keys gives us 15 more tunes on their new album Brothers. It's a solid blend that includes a few slow ballads, a little jamming, and plenty of toe-tappers. The guys have a badass way of singing about heartbreak, never losing that swagger. A solid effort from start to finish, it's the kind of album that stays on track and keeps your attention. My picks are the catchy "Ever Lasting Light", the jazzier "She's Long Gone", and "Howlin' For You."
One more release when you read more.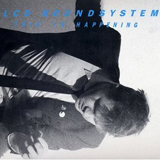 Swan song?: LCD Soundsystem returns with their third album titled This Is Happening — and it's reportedly their last. While few of the tracks feel as catchy as previous hits, the group does go out on a good note. "Drunk Girls" is a dance-happy party anthem, futuristic "One Touch" has hints of Bowie, and "All I Want" is a swiftly moving track where James Murphy cries out to be taken home (it's my favorite here). Actually, home is a theme that echoes across most of the record — could it be a reference to Murphy's own feelings about saying goodbye?