Music Review For Sheryl Crow's "100 Miles From Memphis"
What to Download: New Music This Week
Summer is in full swing, and this week's music releases reflect the spirit of the season. Perk up your ears and load up your iTunes, because here's what's hot right now.
Fun in the Sun: Sheryl Crow's seventh album, 100 Miles From Memphis, is impeccably timed. Full of light, catchy tunes, it's the perfect soundtrack for a day by the pool or at the beach. On "Peaceful Feeling," Crow croons "let's dance in the Summer breeze," and the entire album can be summed up in that lyric alone. My only caveat is that many of the songs get repetitive really fast, but "Our Love is Fading" is worth a listen, and the reggae vibe on "Eye to Eye" is a nice change of pace.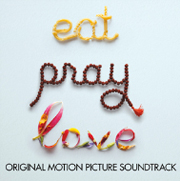 Travel playlist: The companion to Julia Roberts's Summer movie, the Eat Pray Love Soundtrack, seems to match the vibe of the film: worldly, laid-back, and inspirational. While there are a handful of great old songs like Neil Young's "Heart of Gold," press play on Eddie Vedder's soulful contribution, "Better Days." Likewise, singer-songwriter Josh Rouse offers a mellow, addictive folk track in "Flight Attendant". Want some of the sexy, international flavor the film is offering up next month? Download Bebel Gilberto's "Samba de Bencao."