Music Video For Alicia Keys's "Unthinkable (I'm Ready)" With Chad Michael Murray 2010-05-12 14:30:00
Music Video: Chad Michael Murray Woos Alicia Keys, Wears a Mullet in "Unthinkable"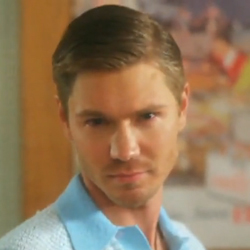 One Tree Hill guy Chad Michael Murray cameos in Alicia Keys's latest music video for "Unthinkable (I'm Ready)." The two play an interracial couple spanning several decades, as they try to overcome prejudice from family. It's a great song, but unfortunately it's easy to get distracted what with the Nokia product placement and Murray's ever changing haircuts (a mullet? So '80s!). That being said, the boy has truly mastered the smoldering stare. Try not to look directly in his eyes, lest you turn to stone, when you
.