Music Video for Vampire Weekend's "Holiday"
Vampire Weekend Bring Their Powdered Wigs on "Holiday"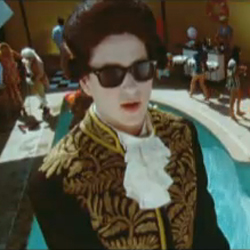 Forget the tight pants and preppy sweaters, because the new hipster garb choice goes back to the 18th century. In their new video for "Holiday," the boys of Vampire Weekend prance around in coattails on the beach (you'd think with all that sun time, they'd be a little less pale). The result is a little Sofia Coppola's Marie Antoinette and totally fun — although I'm not sure it can compete with the Jake Gyllenhaal cameo in "Giving Up the Gun." Give it a look when you read more.