NBC Announces New Three-Hour Thursday Night Comedy Block
NBC Comedy Thursdays to Be 3 Hours: Overjoyed or Overkill?
NBC is about to beef up its comedy programming. The network has just announced its midseason schedule, which includes the return of Parks and Recreation to Thursday nights (yes!), along with newcomer series Perfect Couples. But don't fret, because the rest of your favorite shows aren't going anywhere. 30 Rock will move to the 10 p.m. slot, followed by Outsourced, meaning the comedy block will now be three hours. Can you handle it?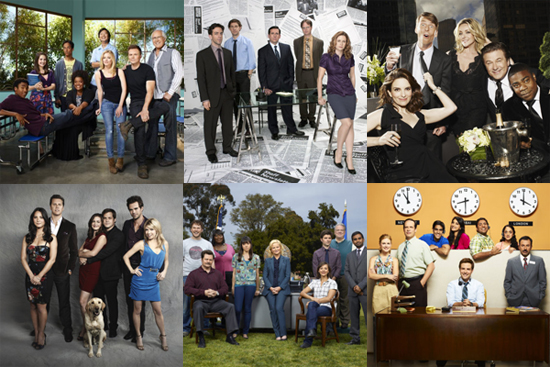 My Thursday TV dance card is already chock-full, so this additional hour practically confines me to my couch for the entire evening (and maybe into the wee hours). Any schedule that includes Community, Parks and Recreation, The Office, and 30 Rock can't be wrong in my book, but I'm curious to see how many people will commit to watching all of the back-to-back episodes. That's what a DVR is for, right? How do you feel about the new NBC lineup?