NBC Fall Lineup 2013
NBC's New Fall Schedule: Parenthood Moves to Thursday, Along With Three New Comedies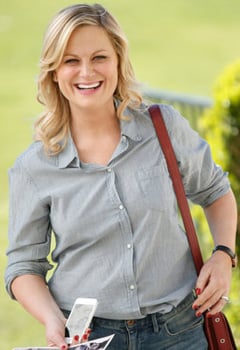 Get ready for Fall TV by checking out NBC's Fall 2013 schedule! While The Voice will dominate a lot of the network's weekly primetime slots, several new series will be moving into the coveted Thursday-night lineup. Welcome to the Family, Sean Saves the World, and The Michael J. Fox Show will all be following Parks and Recreation on Thursday evening — a night that will now be capped off by returning family drama Parenthood. You'll also see that Community is missing from the schedule, but rest assured that it's been renewed, but NBC hasn't figured out when it will air just yet.
Midseason additions include About a Boy, an adaptation based on Nick Hornby's popular novel, which is moving into a Tuesday-night spot, followed by The Family Guide. John Malkovich's pirate series Crossbones will inhabit the Friday-night spot come Winter, and three new series will take over Sunday nights once football season ends.
To check out the schedule, just read more.
*New show
MONDAY
8-10 p.m. — The Voice
10-11 p.m. — The Blacklist*
TUESDAY
8-9 p.m. — The Biggest Loser
9-10 p.m. — The Voice
10-11 p.m. — Chicago Fire
WEDNESDAY
8-9 p.m. — Revolution
9-10 p.m. — Law & Order: Special Victims Unit
10-11 p.m. — Ironside*
THURSDAY
8-8:30 p.m. — Parks and Recreation
8:30-9 p.m. — Welcome to the Family*
9-9:30 p.m. — Sean Saves the World*
9:30-10 p.m. — The Michael J. Fox Show*
10-11 p.m. — Parenthood
FRIDAY
8-9 p.m. — Dateline NBC
9-10 p.m. — Grimm
10-11 p.m. — Dracula*
SUNDAY (Fall 2013)
7:00-8:15 p.m. — Football Night in America
8:15-11:30 p.m. — NBC Sunday Night Football
SUNDAY (Winter 2014)
7-8 p.m. — Dateline NBC
8-9 p.m. — American Dream Builders*
9-10 p.m. — Believe*
10-11 p.m. — Crisis*
COMING MIDSEASON
About a Boy* (Monday)
The Family Guide* (Monday)
Crossbones* (Friday)