NBC Thursday Night Comedy Block Review
Buzz In: Which NBC Comedy Killed It Last Night?
Now that NBC is in full swing with its new 3-hour comedy block, I spend all week looking forward to the sheer volume of hilarity that's waiting on Thursday nights. I try to watch each show — Community, Parks and Recreation, 30 Rock, The Office, Outsourced, and now Perfect Couples, and with so many, it's hard not to put them against each other for the funniest of the night.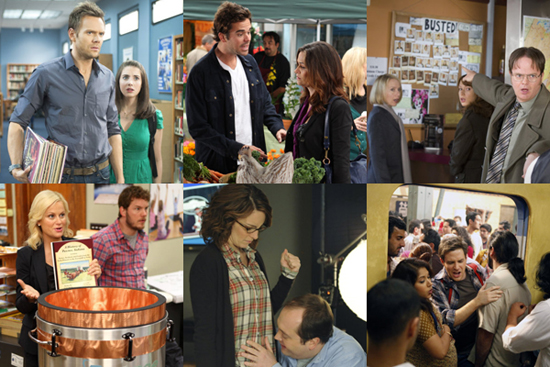 Community had its dungeons and dragons episode, while Parks and Recreation exploited the Twilight phenomena to awesome effect, and 30 Rock doubled up on guest appearances with Vanessa Minnillo and Elizabeth Banks. Plus, Michael and Holly finally got back together on The Office, the Outsourced gang took a field trip, and newbie Perfect Couples had its funniest episode yet with an Edward 40-hands reference.
To be sure, NBC had a night to be proud of, but which one had you laughing the most?