NBC Thursday Night Comedy Holiday Episodes of 2011
Which NBC Comedy Had the Best Holiday Episode?
NBC's Thursday night comedies aired their holiday episodes this week, and each one had its share of laughs, but which show was the best? On Community, the study group gets pulled into the glee club to perform in the college's Christmas pageant, and on Parks and Recreation, Leslie's colleagues pull together to give her the gift of running her campaign. Over on The Office, Dwight and Jim engage in the ultimate prank-off (but with a twist), while on Whitney, Chris and Whitney try to avoid their families so they can avoid holiday drama. Every show had me laughing out loud (especially the funny songs on Community and Tom's "Baller Time" watch on Parks and Rec), and The Office and Whitney have some sweet moments — but which one had the best holiday episode?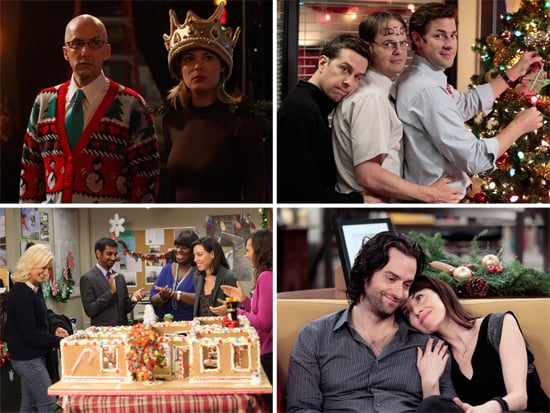 Photos courtesy of NBC